Price Analysis
More Trouble for Celsius Network as Canadian Regulators Team Up With US's SEC
The Terra-UST collapse has led to a domino effect in the crypto space which does not appear to have settled. As Celsius Network reported a liquidity issue, the withdrawals & transfers were halted. However, as it filed for bankruptcy, the trouble raised notably which peaked as the US regulators tightened their grip over the platform.
However, in a recent update, Canada has also joined hands with the US and investigated the impact of the multi-billion dollar collapse on the users. No doubt Celcius never registered with Canada's regulators, the country's authorities are working with SEC to check the trans-border issue.
celsius network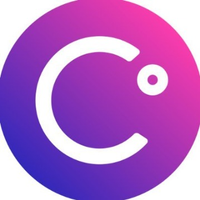 celsius network [email protected] Lending & BorrowingCryptocurrency investment





Followers : 1 View profile which once had $28 billion in assets under management, lost more than 88% of its assets during the mid-June crash. However, the platform owes its users more than $4.7 billion which includes $150 million of investors' funds too.
Celsius (CEL) Price Analysis
Celsius Network price is undergoing a parabolic recovery ever since the token crashed in May
The community reportedly carried out a couple of short squeezes to uplift the price which has induced a notable bullish momentum
The fresh price slash driven by the market sentiments may drag the price slightly lower but the asset may withstand the bearish pressure and rise high very soon
Eventually, the CEL price could regain the $2 level at the earliest and surpass the crucial resistance at $2.5 in the coming weekend
Was this writing helpful?
No Yes