Price Analysis
Institutions Heavily Dump on Bitcoin Since the May Crash & May Keep the BTC Price Lower for a Long Time!
The price of Bitcoin is reportedly kept restricted and may have been forced to consolidate within a descending trend

This may be the reason behind the upcoming BTC price plunge that is expected to drag the price below $20,000 again
Bitcoin price seems to have gained immense strength in recent times and is also primed to rise beyond $25,000. However, according to a report, BTC prices were severely dropped as the Institutions and Whales constantly liquidated their holdings ever since the market collapsed in May 2022.
Therefore, this is expected to impact the upcoming price rally to a larger extent as they may utilise all their resources to keep the price consolidated.
The institutional investors & the whales are usually considered as the players who are bound to play in the long term and who remain uninfluenced by the short-term price actions. However, the recent liquidity crisis within the space may have alerted them as they are currently busy selling off their holdings.
According to the latest report, more than 236K BTC were sold since the market collapsed in May 2022. Moreover, according to an Arcane Research analyst, these sell-offs may have been forced upon them.
The analyst points out that these sell-offs were derived from the institutions which were shaken by the do kwon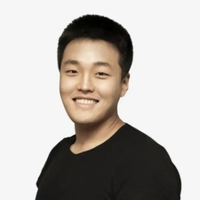 do kwon co-founder and ceo at terraform labs Do Kwon is a cryptocurrency developer who is the Co-Founder and Chief Executive Officer of Terraform Labs. With terraform labs, he also founded the telecommunication company Anyfi and served as its CEO, a peer-to-peer communication solution using mesh network technology. And eventually, in 2018, he founded Terraform Labs along with his friend Daniel Shine, intending to develop a decentralized price-stable cryptocurrency such as LUNA. He successfully led the Terra Blockchain by constantly developing new blockchain technologies, products, protocols, and platforms, including anchor, prism, and mirror. Through Terraform Labs, Do Kwon developed the Terra proof-of-stake, a public blockchain built on the Cosmos SDK. He is also the founder of another failed stablecoin project, Basis Cash, an Ethereum-based token created by Nader Al-Naji. EntrepreneurDeveloper/ProgrammerChief Executive Officer


Followers : 0 View profile episode.
"As LFG reached its initial $3 billion BTC reserves target, it took 5 days before UST's peg was in shambles, and the 80K BTC reserve was deployed in a desperate attempt to save the peg. LUNA collapsed, leading to contagion and more sell-side pressure",
In the meantime, miners in May alone sold more than 4000 BTC, some sold 100% of their production where a massive rise of 25% to 30% was recorded. Moreover, consecutive events concerning liquidity like celsius network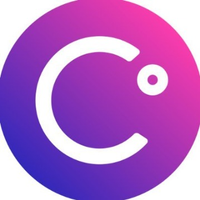 celsius network [email protected] Lending & Borrowing






Followers : 1 View profile , filing for bankruptcy, and the most recent tesla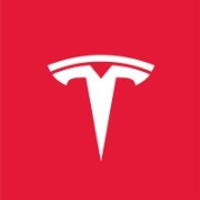 tesla Automobile





Followers : 0 View profile dumping 75% of their BTC may drag price lower.
This fueled the miners to sell their reserves which spiked to 14,600 in June which is the highest of all. Currently, a huge drop in the no.of whales has been registered offlet which has reached a 2-year low at the moment.
However, the analyst concludes his series of tweets by stating,
" I tend to lean in favour of forced selling and contagion-related uncertainty being done for now",
Was this writing helpful?
No Yes