Price Analysis
FTT Token May Ignite A Death Rally Soon For Major Altcoins And Stablecoins! Here's Whats Happening
Binance CEO CZ announced the exchange is dumping their FTT holdings following revelations about the Alameda/FTX relationship

FTT's chart shows a coin in sharp decline, indicating strong selling pressure and a big loss of momentum.
It seems that the crypto market is going to witness another worst moment after just recovering from the prolonged effect of the historic crash of Terra's LUNA in May.
A leaked report from Sam Bankman Fried (SBF)-founded trading platform, Alameda Research, claimed that the firm's billions of dollars ($3.2B) worth of assets are locked in FTX's native token FTT, which may lead to a crypto crash anytime soon.
This incident has forced FTX's rival Binance to sell off their FTT holdings as the CEO changpeng zhao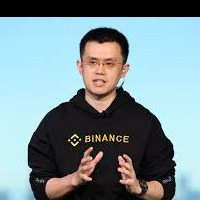 changpeng zhao founder and ceo at Binance Changpeng Zhao is the Founder and Chief Executive Officer at Binance.His contribution to the enhancement of Binance made the platform world's largest cryptocurrency exchange since its inception in 2017. Zhao launched the blockchain network Binance Smart Chain which has made a remarkable contribution to the development of the decentralized finance ecosystem. Whereas in 2019, he launched Binance's US affiliate, Binance.US. He is commonly known as CZ, a Chinese-Canadian Business Executive who has been ranked 113th richest in the globe as of 2022. In the past, he founded Fusion Systems, a trading system for brokers famous for some of the fastest high-frequency trading systems for brokers. Zhao has served as a member of the team that developed Blockchain.info and played the role of Chief Technology Officer of OKCoin, a secure cryptocurrency exchange platform for Bitcoin, Ethereum, Dogecoin, and other crypto assets. EntrepreneurInvestorChief Executive Officer
is going sell off Binance's FTT holdings worth $2.1 billion to avoid any loss that happened during the LUNA crash.
Moreover, the massive sell-off of FTT tokens in exchange for stablecoins and altcoins may lead to a price dump of cryptocurrencies, including SRM, LDO, BTC, ETH, RNDR, BIT, GOG, UNI, SUSHI, AVAX.
Trailer Of Altcoins' Bloodbath With FTT Begins!
The massive sell-off of FTT tokens will not only create selling pressure and a price drop for FTT in the chart but will also take several altcoins and stablecoins to the bottom levels.
According to on-chain data provider, Lookonchain, Alameda holds a significant amount of stablecoins and altcoins as the trading platform is constantly exchanging FTT tokens.
According to them, these massive movements of cryptocurrencies will eventually lead to a price dump, including significant assets like Bitcoin and Ethereum.
Moreover, the analyst firm noted that Alameda is making huge transactions of SRM, LDO, RNDR, BIT, GOG, UNI, SUSHI, and AVAX to FTX exchange, highlighting that Alameda Research transferred 478,999 SHUSHI and 636,538 LDO ($1M) to its parent company FTX exchange.
Additionally, the FTX exchange is also dumping other tokens, including CHZ, LOOM, SHIB, LINK, and DYDX, as the crypto exchange giant is directly depositing its holdings to Binance.
Where Is FTT Heading Next?
Looking at the daily price chart of FTT, the token is almost 20% down from its recent high as CZ is slowly dumping the FTT tokens by selling $500 million worth of FTT tokens.
If CZ continues to liquidate more FTT tokens, it will force Alameda's FTT-backed loans to a massive sell-off, and FTX exchange will close their huge FTT holdings to avoid any upcoming loss in exchange of stablecoins and altcoins, which will create a panic and dump situation for the entire crypto market, leading to a death spiral.
According to CoinMarketCap, Solana, ChainLink, and BNB prices have already started their bearish trend due to high liquidation caused by the FTT sell-off. FTT token is currently trading at $22.6 after making a downside breakout at the EMA-50 trend line of $24.3.
Since then, the FTT token is dramatically falling in the price chart, with the RSI-14 level dropping to 40. The MACD line is also retracing downward following negative market sentiments.
In conclusion, the rising sell-off risks of FTT tokens may put a barrier to the upcoming crypto bull run that may take place by the beginning of 2023, as an increased liquidation of leading assets will extend the timeframe of the bearish trend before a bullish comeback.
Was this writing helpful?
No
Yes