Price Analysis
Entire Crypto Space is Under Attack After FTX Hack, Another CryptoCrash May be Imminent!
After the FTX hack, the entire crypto space appears to be under attack as the value of the major crypto assets have be deflated heavily

Meanwhile, the FTX Telegram channel confirms the hack and cautions the users not to go on the FTX site as it might download 'Trojans'
The crypto markets, which were recovering slightly during the previous trading day, plunged hard as news of FTX & FTX US being hacked circulated within the space. The hacker made off with nearly $400 million in tokens and swapped them for DAI & ETH. Meanwhile, the hacked assets have not been sold on the market.
According to some reports, the hacker's wallet has 23 million in MATIC worth $22 million, 73,350 in BNB worth $20 million, 52.9 million in SRM worth $18.6 million, 2.6 million in LINK worth $16.5 million, and many other assets.
Meanwhile, the entire crypto market has bowed down to the fresh FUD that was ignited due to the FTX hack.
Bitcoin prices again fell below $17,000, while Ethereum sustains above $1200. BNB, XRP, DOGE, ADA, DOT, etc and many more tanked down notably. Interestingly, the FTT price underwent a huge drop of more than 35% and exited the top 100 crypto assets as the market cap slumped below $300 million.
With the bearish events prevailing within the crypto market, the space appears to have heavily decoupled with the S&P 500 and Gold. A huge divergence is witnessed by the crypto space that separated it from the equity & the gold markets.
Moreover, a bullish divergence is seen forming with S&P 500, but the query raising at the moment is whether the traders will ever recover after the unfortunate events. With the continued bearish trend, bitcoin org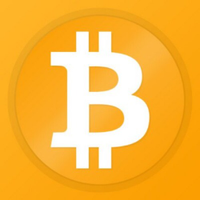 bitcoin org Event OrganiserTechnologyPayment solution
miners may come under huge pressure very soon. The BTC miners are currently selling more than they have in their reserves for almost 5 years. 
The majority of the altcoins are witnessing huge drops, with Maker (MKR), Helium (HNT), and Polygon (MATIC) leading the losers within the top 100. Meanwhile, Solana's (SOL) price also witnessed a drop of more than 10%, while Tether continued to maintain its peg but lost slightly every now and then.
Considering the broader market movements, it is quite evident that the crypto markets as a whole are under attack and that another cryptocrash could be imminent.
Was this writing helpful?
No
Yes