Price Analysis
Dogecoin (DOGE) Price is Expected to go 5x in the Coming Days!
Dogecoin price after it surged to reach the interim highs above $0.9, fell apart heavily by more than 38%. The dogecoin is currently trading at $0.058926. Over the last two days, it has had a significant downturn while in the last 24 hours, it dropped slightly by 0.39%.
The chart demonstrates a multi-layer trend that indicates dogecoin has been suppressed or has maintained below this trend line for more than a year. A slight price increase is anticipated if the price moves over this line. This downtrend has a midpoint of $0.39 and a bottom point of $0.04914.
An upswing of roughly 600% or 550% is anticipated in the event of a mean reversion play, however, it might take some time. A final downtrend will anticipate the dogecoin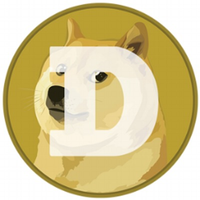 dogecoin Cryptocurrencies
rally and bull run. This bull run or uptrend is not expected to start in late December or early January.
Below the swing lows, a small amount of liquidity can be observed resting. Since the price of bitcoin is anticipated to drop under $12,000, the upswing at $0.18157 for Dogecoin is not anticipated. In this case, it could be reasonable to expect a bottom around $0.05248, a stop loss at $0.04312, and equal highs at $0.08897.
A 53% of the observed uptick is anticipated to take place gradually. The price skyrocketed from $0.04057 to $0.04703 in about two months. Dogecoin(DOGE) price is currently pretty close to its bottom, and in the coming days, it's anticipated that an up-only type of trading will evolve.
Was this writing helpful?
No
Yes