Price Analysis
Analyst Maps Important Levels for Bitcoin (BTC) Price That Might Be a Good Entry for Positions
In the early hours of trading, the price of Bitcoin soared past $20,000 and kept on rising. The asset is attempting to break through the key resistance at $20,800 and seize the levels above $21,000 before the close of trading. Now that it has recovered from the demand zone, the price is anticipated to continue on an important upward trend.
The trading volume has significantly increased, which might maintain the bullish momentum. Although there has been a significant upswing, the trend reversal may not yet have been confirmed because the BTC price is still moving in a bearish direction. Therefore, michael van de poppe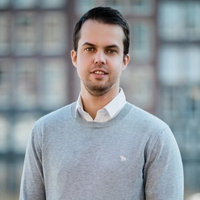 michael van de poppe Founder and CEO at eight global Eight Global is led by Michael van de Poppe, the company's founder, and CEO. He is a cryptocurrency trader who works at the Amsterdam Stock Exchange and is enthusiastic about the role of blockchain in the current financial system. Also, he is an author at Cointelegraph who covers everything about fintech, blockchain, and bitcoin, providing the latest news, prices, and analysis on the future of money. In the past, he served as a technical analyst at TradingView, where he was responsible for making technical analyses via the platform of TradingView and distributing these through virtual social media, including Twitter and YouTube. He was the writer of CryptoBenelux, writing articles based on technical analysis and market insights, particularly about Bitcoin. EntrepreneurChief Executive OfficerTraderMarket Analyst
, a well-known analyst, marks a few key levels that should be closely monitored through the end of the week. 
The analyst thinks that the critical level needs to be attained at first at about $20,700, after which the next testable target could be at about $22,900. However, if the price doesn't increase, it might experience a significant decline. The BTC price might need to remain at $20,000 in such an event. Additionally, the asset's final line of defence may be between $19,300 and $19,500, after which it may revert to a bearish trap.
Bitcoin experienced a sizable short liquidation during the early trading hours, which allowed the price to increase significantly past $20,200. A day close above the gained levels would indicate a significant rebound at the moment when the BTC price is trading close to these levels. The price, however, might continue to trade under the bearish trend until it surpasses the crucial resistance level of $22,500.
Was this writing helpful?
No
Yes