Price Analysis
A Very Big Move is on the Horizon for Bitcoin(BTC) Price, Will it Kick-Start Another 2021 Bull Run?
Bitcoin price continues to trade within a narrow region that it maintained for nearly a month

As the volatility dropped heavily, extended selling pressure is expected to compel the price to surge above the consolidation
Bitcoin price at the moment is pulling a significant leg down as the bears appear to have dominated the rally to a larger extent. The asset, recently, marked the revival of a bullish trend by breathing through the resistance of the huge descending triangle. However, the current plunge may drag the price lower and could drop back within the triangle very soon.
The trading volume also failed to support the bullish trajectory, therefore, the possibility of re-entering the same demand region emerges. If the BTC price continues to extend the apex of the descending triangle, then it may remain within the bearish captivity for a long time and could fail to ignite a successful rebound until the markets witness strong positive movements.
Interestingly, a popular analyst, michael van de poppe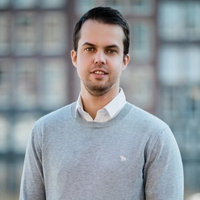 michael van de poppe Founder and CEO at eight global Eight Global is led by Michael van de Poppe, the company's founder, and CEO. He is a cryptocurrency trader who works at the Amsterdam Stock Exchange and is enthusiastic about the role of blockchain in the current financial system. Also, he is an author at Cointelegraph who covers everything about fintech, blockchain, and bitcoin, providing the latest news, prices, and analysis on the future of money. In the past, he served as a technical analyst at TradingView, where he was responsible for making technical analyses via the platform of TradingView and distributing these through virtual social media, including Twitter and YouTube. He was the writer of CryptoBenelux, writing articles based on technical analysis and market insights, particularly about Bitcoin. EntrepreneurChief Executive OfficerTraderMarket Analyst
believes a strong price action is fast approaching as the Bitcoin Historical Volatility Index(BVOL) has dropped below 25.
The BVOL has been below 36 levels a coupleof times in the past which resulted in a big price movement later. Currently, the levels are approaching the same area and hence a significant move may occur during this month's end or at the beginning of November.
As Bitcoin price had kicked off a strong upswing in the last couple of months of 2020 that led to a huge bull run in 2021, a similar movement is expected if the BOVL resembles the 2020 levels. Therefore, after undergoing a bearish price rally since the beginning of 2022, the trend is expected to change, notably before the end of the year.
Was this writing helpful?
No
Yes