PRESS RELEASE
Uniglo.io (GLO) Top Of List For Potential Millionaire Maker Token, Ahead Of Polygon (MATIC) And The Sandbox (SAND)
Are you looking for the next coin that could be a potential millionaire-maker? If you are, then you're in the right place. Some people think the chance to make tons of money is gone in crypto, especially with the current bear run in full force. This simply isn't the case. While you might not be able to get rich on BTC anymore, there's still plenty of money to be made. You just have to think outside the box and invest in newer projects. These might be higher risk, but nobody became a crypto millionaire without risk. And with smaller, newer projects, the upside is much bigger. You get the chance to be one of the next generation of crypto millionaires, so you can start picking out your Lambo.
It's also important to remember that while the markets might be moving sideways right now, they won't always be. Picking the right coin that survives the current bear run and riding it all the way into the next bull market could revoluotionize your finances. But picking the right coins and projects is still as important as ever. It's even more important right now, with fewer coins pumping just because of a crypto bull run. But those projects could set you up for massive long-term gains, so what options do you have right now?
Uniglo (GLO)
uniglo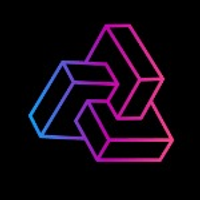 uniglo Cryptocurrencies



Followers : 0 View profile is making big strides in the crypto world, despite still being available for low prices in pre-sale. That's because it's a completely deflationary coin with full asset-backing and a community-driven approach. Users get full votes on every major decision, and they also get to enjoy a vault that's secured by a range of digital investments. With ultra-burn tokenomics, GLO continues to become more scarce over time, shoring up price and gearing GLO up for steady long-term growth. That's why experts recommend GLO for your portfolio immediately.
Polygon (MATIC)
Polygon recently went on a massive price surge, thanks to news of adoption by entertainment giant Disney. This poured confidence not only into MATIC, but also the wider crypto space, as real-world use-cases and acceptance by mainstream industry became more believable. Polygon is still performing well, and still has a ton of potential. But it could also be argued that it's too late to join the party if you want massive price gains from this news. Those people got in earlier. So you need to think about other coins that might not have had their price pumps yet. Like GLO.
The Sandbox (SAND)
The Sandbox has helped revolutionize gaming options in the crypto space. Offering users the chance to own a part of the metaverse and enjoy a revolutionary new way to play and earn. This could be key in the adoption of blockchain gaming options into the mainstream, and has a ton of interesting and entertaining solutions. That's why there's still a ton of potential with The Sandbox.
GLO could be the best option right now if you're looking for tons of upside, and a coin that could rival the likes of SAND and MATIC real soon.
Find Out More Here:
Join Presale: https://presale.uniglo.io/register
Website: https://uniglo.io
Telegram: https://t.me/GloFoundation
Discord: https://discord.gg/a38KRnjQvW
Twitter: https://twitter.com/GloFoundation1
Disclaimer: This is a press release post. Coinpedia does not endorse or is responsible for any content, accuracy, quality, advertising, products, or other materials on this page. Readers should do their own research before taking any actions related to the company.
Was this writing helpful?
No Yes