PRESS RELEASE
Top Analyst Gives Chainlink Price Prediction as The Hideaways Next Phase Launches
Chainlink (LINK), created by sergey nazarov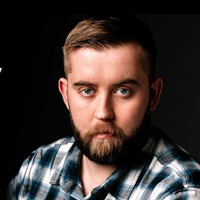 sergey nazarov co-founder at chainlink Sergey Nazarov is a blockchain professional, a great leader, and a motivator, who helps start-ups of blockchain, and cryptography organizations accomplish their goals effectively. He is an enterprise software and incorporates a rich knowledge of Bitcoin. Delivers cryptographic facts to numerous industries via decentralized services for Web 2, enterprises to adopt blockchains, and developing a globally accepted truth machine. Incorporates data, randomness, off-chain compute, and cross-chain communication with smart contracts, which changes the industry and the world. Chain link was created in 2017 by Sergey Nazarov and Steve Ellis, in 1990 his family resettled in new york. Where he graduated in philosophy and management at New York University. Before starting his own business, he took various assistant positions to learn how companies are built. His current focus is on solving the smart contract external connectivity problem so that the web developers, fintech developers, and smart contract developers on various networks can build fully functional smart contracts for production or live use instances. He is a co-founder of chainlinks labs. Chain Link labs help in leading smart contract teams, individual developers, and large enterprises. He is also a co-founder of smart contract, he is co-founder and CEO of secure asset exchange. Secure asset exchange provides smart contracts for real-time revenue sharing with multi-signature escrow to ensure performance. He along with his team believes that the future of crypto and smart contracts is in cross-chain solutions. We can see that this vision is becoming a reality. He is co-founder and CEO of crypto mail, Crypamail is a secure, decentralized email that no third party and no central server can access. He is also a general partner of QED capital, co-founder and CEO of EXISTLOCAL INC, and intern-in-resident associate of first mark capital. [email protected] EntrepreneurCrypto and Blockchain ExpertChief Executive Officer
in 2017, was the 2018 bear market hero. However, the Link Marines have been disheartened at the price action since 2021. Today, LINK is up 4.36% at the time of writing as it rebounds from a key horizontal support.
Chainlink, according to DefiLlama, secures over $13.05bn through its trusted oracle mechanisms. It's down more than 90% from its all-time-high price of $53. So, should you be looking to invest or going elsewhere?
The Hideaways (HDWY) is a new presale just launched and has attracted our editor's attention. It's the first ever fractionalized NFT protocol 100% backed by luxury property and gives small and large investors the chance to build a global property portfolio.
Chainlink's Revolutionary Technology Getting Old As New Technologies Replace It
chainlink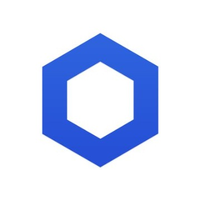 chainlink [email protected] Technology
is an oracle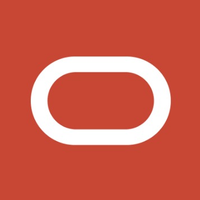 oracle Tech & Design (Software)
that takes real-world data not on the blockchain.com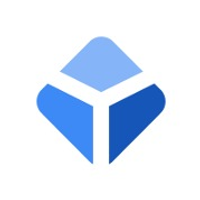 blockchain.com Crypto trading and Information
and securely streams it directly onto the blockchain. At the time, it was a revolutionary technological breakthrough and helped shape the whole crypto ecosystem – but judging from the price action, you wouldn't think that.
The LINK community, called Link Marines, has been losing faith in the project, but our expert technical analyst shines a light on a bad situation.
LINK is currently sitting at major support at $5 and has reacted well with a flurry of bulls defending it. LINK price predictions for 2022 are $9.05, $18.32, and $25.62, from bearish to bullish.
The Hideaways (HDWY) Technology Disrupts Property Industry And Woos Chainlink Investors
If you had invested in Chainlink (LINK) during the 2019 bear market, you would have made a 13,233% return in just 2 years. That's a 132x return! If you want gains like this, the project has to have great utility, earn real revenue, and cater to the masses.
That's precisely why our top analysts picked The Hideaways (HDWY). The Hideaways (HDWY) allows anyone worldwide to invest in property in luxury destinations with high rental yields.
By breaking down these barriers, The Hideaways opens up a $7.2trillion a year market to cryptocurrency, specifically HDWY tokens and NFTs.
They use 100% asset-backed fractionalized NFTs to represent your investment portion into each property, which you can easily trade on their marketplace.
The presale just launched at $0.01, and our same analysts that rated Chainlink as a gem have rated The Hideaways (HDWY) as the best token of this decade. If buying Chainlink gets you 13,000% returns, The Hideaways should come close to that!
Presale: ticket.thehideaways.io/
Website: www.thehideaways.io
Telegram: https://t.me/thehideawayscrypto
Twitter: https://twitter.com/hdwycrypto
Disclaimer: This is a press release post. Coinpedia does not endorse or is responsible for any content, accuracy, quality, advertising, products, or other materials on this page. Readers should do their own research before taking any actions related to the company.
Was this writing helpful?
No
Yes