PRESS RELEASE
Time to Diversify your Cryptocurrency Portfolio: Start with Binance Coin, Supontis Token, and Polygon
You may have heard that the bear market is the best time to accumulate cryptocurrencies. This is true; more importantly, this could be a great time to diversify your cryptocurrency portfoliowhile the market is down. You can buy mainstream cryptocurrencies such as Binance Coin (BNB) and Polygon (MATIC). Or you could purchase presale projects such as Supontis Token (SUP)which has a lot of great features. This approach could give you many advantages while reducing your risk.
More on Cryptocurrency Diversification
Portfolio diversification is an old concept that has existed for a long time, yet its relevance remains the same. It is key to getting exposure to several financial assets, without putting your capital at a bigger risk.
Cryptocurrency portfolio diversification is the allocation of your capital to several digital assets. This allows you to avoid putting all your eggs in one basket.
Portfolio diversification is essential as the crypto market enters a bear territory. Cryptocurrency pricesare plunging and it might be a while before they recover. The crypto winter has already claimed a few projects. Crypto investors lost around $42 billion in the Terra Luna crash. The extent of such damages can be reduced by proper cryptocurrency portfolio diversification
There are several strategies you can use to diversify your portfolio. They all depend on your capital, risk tolerance, and overall financial goals.
Here are some tips on cryptocurrency portfolio diversification:
Buy cryptocurrencies with different utilities – cryptocurrencies are created to serve a purpose. Buy cryptocurrencies that have different use cases. This allows you to maximize your potential future returns while minimizing the losses you can incur.
Different blockchains – there are hundreds of blockchains within the crypto sector. Buy different blockchain projects that are attractive to developers.
Market capitalization – diversify by market capitalization. There are large-cap cryptocurrencies. They may be stable but they may not see sky-high price gains. Small caps are risky but may have a high reward/risk ratio.
Industries – the cryptocurrency industry is broad as several subsectors have emerged. You could buy tokens in sectors such as the metaverse

metaverse

Dapp

, DeFi, NFTs, etc. 
Consider young projects – several promising projects have not yet been exposed to the wider crypto market. You may buy them to gain high returns in the future. You need to do thorough due diligence before purchasing them. A good example is Supontis Token, a new project that is gearing up to offer crypto enthusiasts the PON governance token via a presale.
Supontis Token
Supontis Token is a cross-chain bridge that allows you to send tokens from one blockchain to another. One of the major drawbacks of blockchain is that they could not communicate with each other. This hindered growth within the crypto space.
Cross-chain bridges such as Supontis Token are solving this problem and this could help other blockchain.com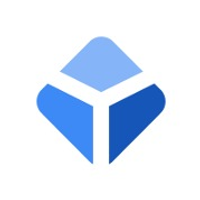 blockchain.com Crypto trading and Information
protocols reach their full potential.
PON, a BEP-20 token, is the native governance token of the Supontis ecosystem. As a governance token, PON allows token holders to draft governance proposals and vote on them.
The Supontis ecosystem also enables PON token holders to earn income through staking. Supontis chose to use BNB Chain because it is fast, secure, and low-cost.
Supontis Token has a clear roadmap that will likely see the project grow in the future. This might be the best time to start diversifying your portfolio with the PON token as it is at a bargain price. Other alternatives include BNB and MATIC.
Binance Coin (BNB) and Polygon (MATIC)
BNB is the native coin of the Binance ecosystem. This ecosystem consists of the BNB Chain and binance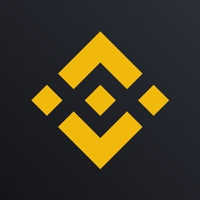 binance [email protected] Centralised Exchange
Coin platform, one of the largest exchanges in the world. Binance Coin has the financial muscle and experience to survive this bear market. The crypto winter has led to the fall of cryptocurrency prices. You can also buy polygon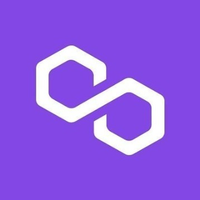 polygon Crypto / Blockchain SolutionScaling Solution
(MATIC) at a low cost and add it to your portfolio.
To find out more about Supontis Token (SUP), visit the links below:
Presale: http://register.supontis.com/
Website: http://supontis.com/
Telegram: https://t.me/SupontisTokenOfficial
Disclaimer: This is a press release post. Coinpedia does not endorse or is responsible for any content, accuracy, quality, advertising, products, or other materials on this page. Readers should do their own research before taking any actions related to the company.
Was this writing helpful?
No
Yes