PRESS RELEASE
Meme Coin Projects With Huge Prospects: Floki Inu & Carlossy Caterpillar
A growing number of meme coins have entered the market since the introduction of Dogecoin and its rapid popularity in 2021. Meme coins are a particular kind of cryptocurrency mostly supported by well-known celebrities. Meme coins make up $33.1 billion of the approximate $1.87 trillion market capitalization of all cryptocurrencies.
Having said that, in this article, we will discuss the meme coin projects Floki Inu (FLOKI) and Carlossy Caterpillar (CARL), both of which have great potential to generate high profits in the near future. To find out more about these meme coins and their unique features, keep reading.
Floki Inu (FLOKI) Is More Bite Than Bark
Floki Inu (FLOKI) is a meme coin that aspires to take advantage of the utility of memes while also harnessing their strength, taking advantage of opportunities and redistributing power away from hedge funds and venture capitalists and toward the general public. Several unique elements make up the Floki Inu (FLOKI) ecosystem. A good example of these unique elements is Valhalla, a play-to-earn NFT metaverse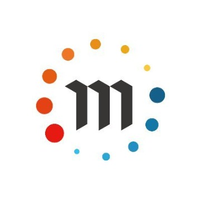 metaverse Dapp
game with A-level game rules on the blockchain.com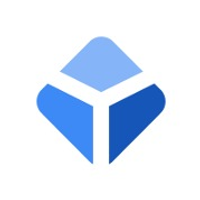 blockchain.com Crypto trading and Information
and upgradeable NFTs.
Floki Inu, a relatively new cryptocurrency project, asserts that it is both a DOGE and SHIB killer and that it will eventually rank among the top 10 projects on the market and spark the next crypto revolution. It plans to move past the meme coin theme and develop into something more, including offering its own local market called "FlokiPlace."
FLOKI, which has over 230,000 holders as of this writing, wants to connect its user base's rapid growth and the project's usefulness. In order to organize a close-knit community of holders who are rewarded for staking their tokens, FLOKI asserts that it is focused on increasing its utility and developing a platform that is beneficial. With a total quantity of 10,000,000,000,000 FLOKI coins, Floki Inu is represented by the ticker symbol FLOKI.
Meet Carlossy Caterpillar – The newest Crypto Caterpillar
The Binance Smart Chain (BSC) network is home to the new meme coin, Carlossy Caterpillar (CARL), which aims to enhance blockchain technology. Contrary to the majority of meme currencies, Carlossy Caterpillar (CARL) takes a different approach and has a real-world use case and application. The objective of this meme coin is to develop into a brand-new type of digital asset that hands power from a centralized authority to the community. The token is modelled after the caterpillar cake and targets individuals who are aware of and interested in memes as well as those who are familiar with the idea.

One billion tokens are available in the Carlossy Caterpillar (CARL) token supply, which will be distributed in various ways. The project is making good progress along its planned path and is almost ready for presale. Carlossy Caterpillar (CARL) might be a good long-term cryptocurrency investment now that the bear market is in full gear. If an investor buys the token with BNB/BNC coins and USDT TRC-20 coins, they will receive a 20 percent extra token bonus.
Disclaimer: This is a press release post. Coinpedia does not endorse or is responsible for any content, accuracy, quality, advertising, products, or other materials on this page. Readers should do their own research before taking any actions related to the company.
Was this writing helpful?
No
Yes