PRESS RELEASE
Investors Are Bullish On Gnox (GNOX), Bitcoin (BTC) And Aave (AAVE) Mid August
Crypto investors witnessed history recently when BlackRock, the world's largest asset manager, announced it had partnered with coinbase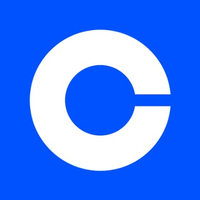 coinbase [email protected] Centralised Exchange





Followers : 0 View profile to provide access to Bitcoin for institutional investors. BlackRock manages more than $10 trillion in assets, and this partnership is proof of enduring interest from institutional investors to be exposed to Bitcoin. This moment will become a pivotal point in crypto's history and may change the landscape forever.

August has no FOMC meeting, and following a decrease in annualised inflation rates in July, all things point to a brilliant month for higher-risk assets. The entire digital asset space should appreciate well. Particularly, Gnox (GNOX), bitcoin org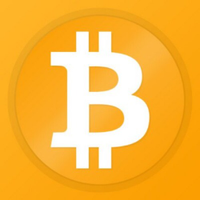 bitcoin org Event OrganiserTechnologyPayment solution




Followers : 0 View profile (BTC), and aave
aave [email protected] Lending & BorrowingDeFi


Followers : 0 View profile (AAVE). All of which are displaying bullish indicators and are touted to be the best performers.

Gnox (GNOX)
Gnox will launch on the BSC (Binance Smart Chain) in less than one week. Early investors eagerly await this moment, and judging from the community reaction, the launch price may be the last decent entry point. Gnox has sold out its ICO (Initial Coin Offering), and it is easy to see why; Gnox is making DeFi (decentralised finance) earning easy. Yield farming has been controlled by a relatively small percentage of crypto holders, and the developers at Gnox are changing this.

Gnox implements buy and sell taxes to build a treasury fund which earns for investors. Every month all the generated yields will be swapped into stablecoin and split amongst GNOX holders. This simple low-touch investment vehicle provides exposure to the fastest-growing financial sphere and guarantees a monthly income.

Bitcoin (BTC)

Bitcoin wicked down to $17,800 on the 18th of June, marking a 75% retracement from its ATH (All-Time High) of $69,000 in November. This is the typical level of retracement seen in prior cycles, and probability dictates that this was the macro bottom.

With blackrock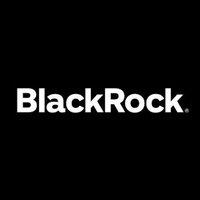 blackrock Fintech SolutionAdvisoryInvestment platform

Followers : 0 View profile showing public interest in the asset, this could be the last opportunity ordinary investors have to accumulate a significant stack of BTC. Currently, BTC trades in a band between $23,000 and $25,000, and investors should not miss this opportunity to accumulate.

Aave (AAVE)

AAVE is the governance token of the DeFi giant Aave. With more than $7.5 billion locked in its smart contracts and a 35% increase in TVL (Total Value Locked) in the last month, the Aave protocol is setting the pace within DeFi.

The fate of the AAVE token is inextricably linked to the success of Aave, and given how the protocol is performing, AAVE is set to have an explosive August and great run in the following months. Now trading at $111, AAVE is expected to tackle $150 very soon before it meets a critical level of resistance at $200. But that resistance still means a 2X for investors buying at the current price.

Find Out More Here:
Join Presale: https://presale.gnox.io/register
Website: https://Gnox.io
Telegram: https://t.me/gnoxfinancial
Discord: https://discord.com/invite/mnWbweQRJB
Twitter: https://twitter.com/gnox_io
Disclaimer: This is a press release post. Coinpedia does not endorse or is responsible for any content, accuracy, quality, advertising, products, or other materials on this page. Readers should do their own research before taking any actions related to the company.
Was this writing helpful?
No Yes