PRESS RELEASE
Gnox (GNOX) Website Crashes Due To Extreme Demand, Resulting In Presale Round Two Selling Out. Veterans Recall Binance Token (BNB) And Ethereum (ETH) Presales!
Bitcoin is the prime cryptocurrency. There was no presale of BTC. No one really knew what a blockchain was back then (except satoshi nakamoto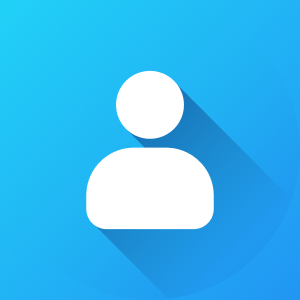 satoshi nakamoto satoshi nakamoto Developer/Programmer Followers : 0 View profile and a handful of developers). But boy did the concept of cryptocurrency catch on. 
When Ethereum launched in 2014 with its programmable contracts, prior to launch, they sold ether coins (ETH) for $1. And before the Binance launch in 2017, you could have gotten your hands on BNB for ten cents. These are now the #2 and #3 crypto assets behind Bitcoin.
If you had bought 1,000 ETH during the 2014 presale round you would have $1.5 million today. That's a stupid 1500X return on investment. (At the all-time high, the stack would have been worth $4 million.) And if you had bought 1,000 BNB tokens from the Binance presale for ten cents each in 2017, by May of 2021 your bag would have been worth $700,000. Today, it's worth a mere quarter of a million, and the price seems to be back on the rise.
We know what you're saying. You're saying, "how do I get in on one of those presale deals." Well, getting into just any old presale won't do. Since you can't travel back in time and buy BNB and ETH, you have to find a new project that has massive utility and the potential for mass adoption.
Got $1,000 to invest? You can check off those boxes and pack your bags with GNOX tokens. Then stash your wallet for the next five years. If all goes as planned you could walk away a millionaire.
Why the Gnox presale? Because experienced crypto investors know a good thing when they see one and the Gnox presale rounds have been a monster hit with ETH and BNB whales. At one point there was so much volume that the site couldn't process the orders fast enough and had to be shut down while it caught up.
So what gives Gnox the potential for mass adoption? It's the fact that the Gnox platform will make DeFi investing and earning passive income from crypto so easy a child could do it.
All you have to do to get exposure to a basket full of top cryptocurrencies that are constantly earning passive income is to buy and hold the GNOX token. The rest is done for you by a team of experienced DeFi analysts. You never need to touch an exchange or DeFi platform again.
The presale is broken up into three phases with a third of the presale supply available in each round. Phase 2 closed on July 12th and was a complete sellout. Phase 3 is happening now and ends on August 12th. The platform officially launches on August 18th at which time GNOX tokens will be publicly tradable. All unsold tokens will be burned.
Why are investors clamoring to get into Gnox? First and foremont there's the potential to be the first DeFi token to see mass adoption. Second, monthly burns assure an ever-decreasing supply of tokens making this really attractive for early investors. And, third, hourly airdrops of GNOX assure an ever-increasing stack. GNOX holders can literally sit back and watch their stacks grow taller. You gotta love passive income.
You can learn more about GNOX and get involved in the presale at the Gnox.io website. If you missed the Ethereum and Binance presales then you won't want to miss this one.
Learn more about Gnox:
Join Presale: https://presale.gnox.io/register
Website: https://gnox.io
Telegram: https://t.me/gnoxfinancial
Discord: https://discord.com/invite/mnWbweQRJB
Twitter: https://twitter.com/gnox_io
Instagram: https://www.instagram.com/gnox.io/
Disclaimer: This is a press release post. Coinpedia does not endorse or is responsible for any content, accuracy, quality, advertising, products, or other materials on this page. Readers should do their own research before taking any actions related to the company.
Was this writing helpful?
No Yes