PRESS RELEASE
Filecoin Eyes Double Digit Growth Chronoly.io Token Burn Will Cause Triple Digit Growth
Key Points:
Filecoin has gained around 69% in the past week
Chronoly has posted a growth of over 560% during its pre-sale
Chronoly's CRNO is expected to grow by more than 3000%
Nowadays, it is common to come across news articles that report how many cryptocurrencies have suffered seizures during the current bearish market phase. You can come across several instances where crypto projects have almost been wiped out from the market by the recent market.
Nonetheless, it is rare to name a few crypto projects that have posted growth during these harshest market winds. But two projects have grabbed eyeballs with their performance in the last few weeks. These projects are Filecoin (FIL) and Chronoly.io (CRNO)
While Filecoin has bounced back after tumbling in the first part of 2022, Chronoly.io has been running on a golden track since its launch. Notably, Chronoly has logged a growth of over 560% in just two months of its presale.
Filecoin (FIL), Chronoly.io (CRNO) Are Players With Different Plans
Filecoin (FIL) is a blockchain-based platform allowing people to rent out spare storage space on their computers or buy storage on the network. The filecoin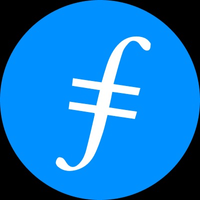 filecoin [email protected] DeFiDecentralized storage network


Followers : 0 View profile network introduces a decentralized storage network (DSN) based on blockchain. Simply put, the Filecoin network provides storage on the blockchain.com
blockchain.com Crypto trading and Information



Followers : 1 View profile . Besides, it handles all the storage and retrieval of data with two verifiable market protocols – the Storage Market and the Retrieval Market. It aims to allow any person to store and retrieve data on the blockchain system. FIL is the token of Filecoin, which powers all the transactions taking place on the network.
Meanwhile, Chronoly.io is a new crypto project that has introduced a solid foundation for its CRNO token. Chronoly has registered such a massive success in its presale that it is already being compared to crypto projects like Ethereum and Bitcoin.
Chronoly.io is the first fractional watch investment platform in the world. It is built on the Ethereum blockchain. Chronoly.io mints NFTs of rare luxury watches of multinational brands such as Rolex and Richard Mille, allowing people to gain fractional ownership of timepieces by investing as little as $10. It also lets people buy 100% NFT of any watch and redeem it for the physical version of that timepiece.
The project has garnered the most praise from investors for its transparency and real-world usability. The most crucial trait of Chronoly.io's business model is that it mints NFTs of any watch after purchasing the physical version from high-end multinational brands.
Filecoin Scores Double Digit And Chronoly Posted 3-Digit Growth
Filecoin's value has gained around 69% in the past week. However, the increase in the price of Filecoin (FIL) is not a surprise, given that the token's publicity increased massively through social media mentions.
This happened after firm Holon Global announced establishing a crypto fund for Filecoin's FIL. This prompted the market's bulls to move towards FIL amid the current market downfall. Notably, Filecoin reportedly increased its storage by 128% last quarter.
Chronoly (CRNO), another project that has surged in the past few weeks, ensures that all its NFTs are backed by physically purchased rare collectable watches that are stored in secured vaults across the world. This business strategy makes the value of Chronoly's CRNO immune from speculation or hype and provides stability and security to the project, a feature that has won the trust and interest of a score of investors.
Chronoly plans to roll out a lending protocol for users to take loans against their NFTs. CRNO holders can also stake their tokens to yield a passive income.
Chronoly.io has become a global hit in the crypto market due to these traits. Its growth rate of over 560% testifies to the fact that CRNO has been able to win investors' attraction and create a sustainable demand for itself in the market. Since it has grown by over 560%, the price has jumped to $0.066 from $0.01 since its launch in May 2022.
For more information about Chronoly.io presale
Website: https://chronoly.io/
Telegram: https://t.me/Chronolyio
Presale: https://presale.chronoly.io/register
Twitter: https://twitter.com/Chronolyio
Disclaimer: This is a press release post. Coinpedia does not endorse or is responsible for any content, accuracy, quality, advertising, products, or other materials on this page. Readers should do their own research before taking any actions related to the company.
Was this writing helpful?
No Yes