PRESS RELEASE
Degrain(DGRN) Receives Positive Forecasts While Shiba Inu (SHIBA) and Algorand (ALGO) Decline
With the crypto ecosystem suffering from the bear market, many investors are now more careful and this has greatly affected the following many projects in the past. Shiba Inu (SHIBA) and Algorand (ALGO) are two good examples of coins that have been losing popularity in this market cycle but not to worry, there's hope.
Unlike Shiba Inu (SHIBA) and Algorand (ALGO), Degrain's (DGRN) popularity has been waxing stronger and many analysts have ranked it among the list of moneymakers in the ecosystem.
Shiba Inu (SHIBA) investors are unsure what the future holds and begin to sell
Shiba Inu (SHIBA) was first created in August 2020 anonymously under a pseudonym known as "Ryoshi." Ryoshi the Shiba Inu (SHIB) creator warned people not to try to find him as he is a nobody however, the coin he created rapidly gained popularity and value.
It was thought to have a cute charm, and tweets from big players like vitalik buterin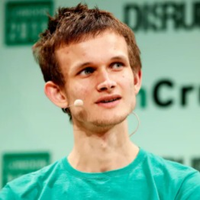 vitalik buterin co-founder at ethereum, Bitcoin Magazine Vitalik Buterin is a professional programmer and writer who is famous as the Co-Founder of Ethereum. Buterin along with Gavin Wood, Charles Hoskinson, Joseph Lubin, and Anthony Di launched Ethereum in 2014. He co-created Ethereum when he understood that he could construct a new, possibly enhanced version by iterating on the Bitcoin blockchain. He has been involved in the Bitcoin community since 2011, writing and co-founding articles for Bitcoin magazine. Vitalik linked Bitcoin to a calculator and a future blockchain to a smartphone and used the same method of improving the system's strength by making it more general purpose to blockchain network space. He was honored with the Thiel Fellowship Award in 2014 for bringing his innovative scientific and technical projects to reality, won the World Technology Network prize, Fortune 40 under 40 lists, and appeared on the Under 30 list of Forbes at the age of 23. EntrepreneurDeveloper/ProgrammerAuthor





Followers : 0 View profile , and elon musk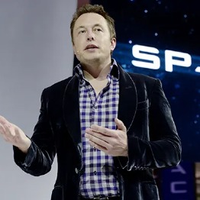 elon musk founder, ceo at tesla, spacex Elon Musk was an enthusiastic cryptocurrency believer, quivering the crypto world through his sparkling tweets. He has a complex relationship with cryptocurrencies. His tweets solely are responsible for the crypto volatility. Musk splendidly purchased $1.5 billion in the king of cryptocurrency. He was born on June 28, 1971, and is based in Pretoria, South Africa. His mother is Maye musk and his father is Errol musk, he is a South African electromechanical engineer, pilot, sailor, consultant, and property developer. He graduated from the University of Pennsylvania, earning a bachelor's degree in Arts and physics, and the Wharton School, earning a bachelor's degree in science, and economics. Musk was honored by Axel Springer Award, an annual award given to remarkable personalities who are extremely innovative, build new markets and change markets, shape culture, and confront their social responsibility. In 1995, Elon Musk and Greg Kouri founded a web software company called ZIP2. The company developed and marketed an Internet city guide for the newspaper publishing industry, with maps, directions, and yellow pages.X.com and PayPal: in 1999, he co-founded X.com which is an online financial service and email payment company. Space X: on 14, March 2002 he founded space x company which provides space transportation services. On July 1, 2003, he founded TESLA. Tesla is an electrical vehicle and clean energy company which designs and manufactures electric cars, battery energy storage from home to grid-scale, solar panels and solar roof tiles, and so on. His other activities involve SolarCity and Tesla Energy, Neuralink, the boring company, Managerial style and treatment of employee Hyperloop, openAI music, and ventures. Etc. he made $165 by selling PayPal to eBay. And was first listed on the Forbes Billionaires List in 2002, with a total net worth of $2 Billion. [email protected] EntrepreneurInvestorChief Executive Officer


Followers : 0 View profile spurred growth in Shiba Inu (SHIB). Essentially, Shiba Inu (SHIBA) is a meme coin; however, the creators of Shiba Inu (SHIB) have been working to make it a valuable use case that can keep it relevant.
It has been a rough journey for Shiba Inu (SHIB) and with the current bear market, investors are losing faith and ditching ship. Shiba Inu (SHIBA) is currently worth $0.00001196 per token but even though there is potential for an increase, if it continues to lose investors, Shiba Inu (SHIB) will not stay afloat.
Algorand (ALGO) A long-term investment but will it ever pay off?
The algorand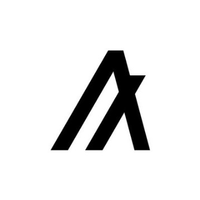 algorand [email protected] Blockchain Network






Followers : 0 View profile mainnet was launched in June 2019 and was strong enough to take nearly a million transactions per day as at December 2020. Algorand  (ALGO) was created to make transactions faster while improving efficiency. 
Like many coins, Algorand (ALGO) has taken many hits during the ongoing bear market. Algorand (ALGO) reached an all-time high of $3.28 three years ago but since then it has fallen more than 89%.
Some analysts recommend buying the dip especially in Algroand (ALGO), but is there any guarantee that the investment will pay off in the future? Many Algrorand (ALGO) investors have sold to buy into the Degrain (DGRN) presale.
Degrain (DGRN) is the crypto everyone is rushing to buy in August
degrain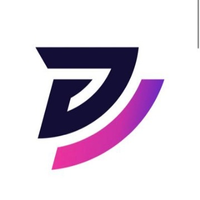 degrain NFT Market Place


Followers : 0 View profile is an upcoming platform with plans to become the first cross-chain NFT marketplace in the world. Users of Degrain (DGRN) will enjoy low transaction fees, good security, complete decentralisation as well as perks that being a holder comes with.
Degrain (DGRN) launched the first phase of its presale on July 7th with more than 11 million tokens sold in the first 60 seconds of launch. That energy has been maintained and over the course of days that followed it quickened the presale, causing it to end two weeks earlier. Degrain (DGRN) which is now in Phase Two of the presale sold over 85 million tokens in just under a week, it's been predicted presale will sell out early with top crypto analysts predicted a rise of over 8,000% in Degrain by the end of the year. Liquidity will be locked for ten years while the team will be unable to sell any tokens for the first year. The smart contract has passed its audit proving to be a safe investors for those looking to make huge gains. You can buy into the presale using the links below.
Website: https://degrain.io
Presale: https://presale.degrain.io
Telegram: https://t.me/degrainio
Twitter: https://twitter.com/degrainio
Disclaimer: This is a press release post. Coinpedia does not endorse or is responsible for any content, accuracy, quality, advertising, products, or other materials on this page. Readers should do their own research before taking any actions related to the company.
Was this writing helpful?
No Yes