PRESS RELEASE
Crypto Most Likely to Create Massive Wealth: Uniglo (GLO), Evmos (EVMOS), and The Graph (GRT)
The cryptocurrency market might be on its way to recovery. Crypto giants such as Bitcoin and Ethereum are slowly gaining ground, each growing by more than 7% over the last week. And they are taking the rest of the industry along.
Understandably, investors are brimming with excitement to put their money to work again. If you are interested in moving your money in crypto but don't know where to start, read on. In this article, we enumerate three cryptos that are most likely to create massive wealth in the near future.
Pick #1: Uniglo (GLO)
Our first pick is the new decentralized finance (DeFi) project called uniglo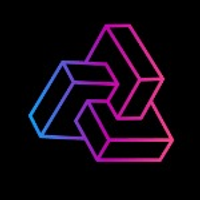 uniglo Cryptocurrencies



Followers : 0 View profile . If you have not heard of Uniglo yet, it's time to research and learn more about it. Due to its attractive structure for long-term wealth building, Uniglo is already under the radar of many seasoned investors and crypto whales.
The Uniglo project has two unique functions that work hand in hand to support the value of its GLO token. First, the project has a community asset vault that contains assets handpicked and purchased by the Uniglo community. These assets will be held as necessary to generate profits for the project.
The profits will then be used to support the platform's second unique function, which pertains to Uniglo's Ultra-Burn Mechanism. The mechanism is essentially a buyback process for GLO tokens that are eventually burned to benefit all existing token holders.
The Uniglo project is fairly new. It just began pre-selling in mid-July and is scheduled to have its public launch in mid-October.
Pick #2: Evmos (EVMOS)
Evmos is also expected to create massive wealth for its token holders. Evmos is an inter-blockchain communication protocol that makes it easier for developers to design and deploy decentralized applications on Ethereum. In the process, it also leverages the interoperable networks of the Cosmos ecosystem, creating modules that are accessible to users.
Evmos is one of the underrated cryptos in the industry. It has strong potential but barely makes it to the world's top 100 cryptocurrencies. Currently, its token has been trading at $1.75, showing an almost 8% increase over the last seven days. With a growth trajectory, the EVMOS token could regain its all-time high price of $5.54.
Pick #3: The Graph (GRT)
Similar to Uniglo and Evmos, The Graph could also produce massive gains for investors.
The Graph is an Ethereum-based decentralized protocol designed for indexing and querying blockchain-sourced data. We can think of its indexing capabilities in the same way that google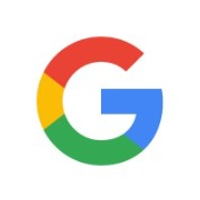 google Tech & Design (Software)Information Technology




Followers : 0 View profile indexes the web. Instead of the web, however, The Graph enables users to query and locate information across various blockchain networks.
With a highly practical capability, The Graph is expected to make consistent gains. Its GRT token is currently trading at $0.13 but is projected to break away from the $0.20 resistance mark.
Final takeaway
With the looming revival of the crypto market, many investors are finding this a good time to mobilize their money. To grow your wealth, try betting on the growth potential of the three we identified above.
Learn More Here:
Join Presale: https://presale.uniglo.io/register
Website: https://uniglo.io
Telegram: https://t.me/GloFoundation
Discord: https://discord.gg/a38KRnjQvW
Twitter: https://twitter.com/GloFoundation1
Disclaimer: This is a press release post. Coinpedia does not endorse or is responsible for any content, accuracy, quality, advertising, products, or other materials on this page. Readers should do their own research before taking any actions related to the company.
Was this writing helpful?
No Yes