PRESS RELEASE
Crypto Crash 2022: Fantom and MetaCryp To Survive It
Cryptocurrency use is continually expanding. More and more people are investing in cryptocurrencies every day. Social proof has profoundly impacted the bitcoin project. More people are investing in the coin market due to the human tendency to place more faith in items that many people tried.
Since 2019, the popularity of cryptocurrencies has increased. The industry of cryptocurrencies has a lot of both good and bad things going on. Therefore that's why people mostly talk about it. Since 2019, many categories of investors have become interested in new cryptocurrencies. People with a variety of hobbies are welcome in the bitcoin community. For those who prefer to invest just for fun, there are many possibilities accessible. Different types of investments are available for people seeking safe, significant assets that they can monitor.
Every day, many new cryptocurrency businesses enter the market and industry. In addition, more blockchain and cryptocurrency companies are attempting to increase the alternatives available to clients while marketing their unique ideas in response to the rise in the number of people ready to test out investing in the coin market and the many sectors they support.
A large number of cryptocurrency projects will be available by 2022, allowing investors and customers various options. When more investors participate in the coin market, accidents rise. One of them is the collapse of the coin market. In contrast to the traditional stock financing system, cryptocurrency does not see constant growth and gains. Around particular seasons of the year, the coin market occasionally goes through a phase known as the "dip." However, the cost of cryptocurrencies has dropped over time, including in 2011, 2014–2015, and 2018.
There have already been two occurrences of the crypto collapse of 2022 in the year's first half. The crypto collapse in 2022 began with the fall of Terra Luna in May of that year, which erased $500 billion from the market. Due to the declining coin market, the second crypto meltdown of 2022 will take place in June. Therefore, many people are already looking for ways to get out of the bitcoin market. Unfortunately, this isn't always the case, even though it may seem the most crucial choice. However, several cryptocurrencies are designed to withstand such losses and fully recover if the coin market stabilises. This article highlights two of them. They are Fantom (FTM) and MetaCryp Network (MTCR).
Fantom (FTM)
With the help of the smart contract platform fantom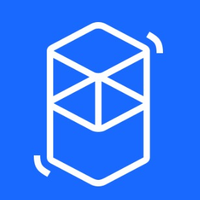 fantom [email protected] Blockchain Network


Followers : 0 View profile , clients can obtain quick and affordable services. Using the Fantom (FTM) blockchain is a simple way for users to create cross-platform integrated decentralised applications (DApps) and blockchain.com
blockchain.com Crypto trading and Information



Followers : 1 View profile solutions. Developers can quickly and affordably purchase DeFi products and services from Fantom. It is an unlicensed platform that acts as a stand-in for ethereum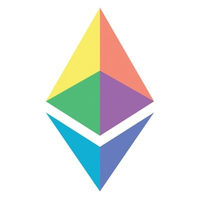 ethereum Blockchain NetworkTechnology




Followers : 0 View profile . It is decentralised and guards the network with a proof-of-stake system.
FTM is the name of the platform's native utility token. In any given year, FTM, one of the top tokens, will surely place among the top 10. Among the many use cases for FTM, performing network transactions and getting platform governance privileges are just two.
MetaCryp Network (MTCR)
The world's first GameFi space metaverse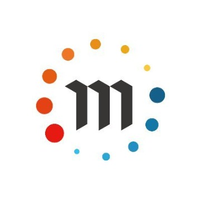 metaverse Dapp


Followers : 0 View profile , MetaCryp, offers users a place to escape the pressures of daily life. A community-focused, blockchain-based ecosystem of the future, the MetaCryp Network was developed. These bitcoin org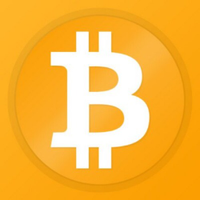 bitcoin org Event OrganiserTechnologyPayment solution




Followers : 0 View profile assets have qualities that produce a sanctuary that captures the wildest imaginations and gives the community members a sense of belonging.
The MetaCryp Network is a platform that turns the idea of the Metaverse from a purely theoretical one into a reality. People may unplug from their demanding everyday lives, have fun, design the life they've always wanted, communicate with others, and still make money thanks to the MetaCryp Network and Metaverse.
The MTCR token is used to operate the MetaCryp network. The utility token for the MetaCryp network is MTCR. MTCR aims to provide users access to the network and metaverse. Holders of MTCR are eligible to participate in DAO.
MetaCryp (MTCR)
Presale: http://presale.metacryptoken.io/
Website: http://metacryptoken.io/
Telegram: https://t.me/MetaCrypOfficial
Disclaimer: This is a press release post. Coinpedia does not endorse or is responsible for any content, accuracy, quality, advertising, products, or other materials on this page. Readers should do their own research before taking any actions related to the company.
Was this writing helpful?
No Yes