Press Release
Could The Next Cryptocurrency To Explode in 2022 Be Avalanche, NEAR Protocol, And Metamortals?
The cryptocurrency market is one of the largest financial markets around the world. Since the launch of this market, it has created wealth for multiple users from its large price moves. However, buying and selling cryptocurrencies are equally risky and rewarding. It's more than simply buying any coin that you come across and holding it for many months. It's essential that you settle on high-potential cryptocurrencies that offer you the best chance of success.
The real challenge is picking a crypto coin from the thousands of options. You'll find it difficult to settle on any particular option because of the wide variety of digital assets that are available. Experts suggest that the next cryptocurrency to explode in 2022 is likely to be Avalanche (AVAX), NEAR Protocol (NEAR), or Metamortals (MORT).
Avalanche (AVAX)
Avalanche (AVAX) is a unique cryptocurrency project because it exists as a cryptocurrency and blockchain platform. This cryptocurrency blockchain is designed to be able to host smart contracts. These smart contracts can host a variety of programs and decentralised apps (dApps). As a result, it's considered to be one of the closest alternatives to the ethereum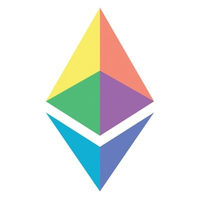 ethereum Blockchain NetworkTechnology
blockchain. Unlike Ethereum, it's able to process transactions faster by providing near-instant finality to operations. 
This blockchain platform was launched in 2020 as fast, versatile and affordable. According to expert reports, this blockchain can process as many as 4,500 transactions per second. Avalanche is an open-source blockchain.com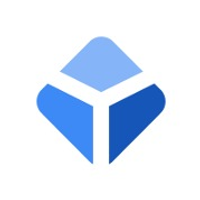 blockchain.com Crypto trading and Information
project, which means that anyone can access the platform's code and make meaningful contributions to it. AVAX is the native token of this blockchain. It's used to pay transaction fees on the network and it serves as a basic unit on the avalanche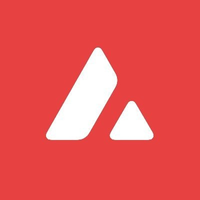 avalanche [email protected] Blockchain Network
network. 
NEAR Protocol (NEAR)
NEAR Protocol (NEAR) is another Ethereum competitor on our list. This decentralised protocol that's designed to focus on user-friendliness and offer developers access to innovative tools. near protocol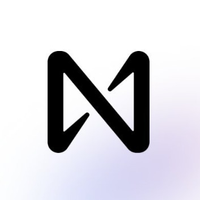 near protocol Blockchain Network
is designed on a proof-of-stake (PoS) mechanism. Therefore, users will contribute their digital assets to secure the future of the project and earn rewards on the stakes. To allow crypto users and developers to easily use this website, NEAR Protocol has incorporated human-readable account names. It also allows crypto users to interact with the blockchain without having a dedicated wallet.
NEAR Protocol intends to use the innovative technology known as sharding to solve scalability problems. Sharding reduces the computational load that's put on the blockchain by splitting the network into shards or smaller segments. Using this approach, only nodes necessary to process a transaction are activated. NEAR is the native token of this blockchain protocol. It can be used to settle transaction fees, and earn staking rewards. NEAR is available to users on multiple online exchanges.
Metamortals (MORT)
Blockchain technology has advanced so much that it's now possible to design virtual games on them. In fact, play-to-earn (P2E) games have been gaining more popularity for some time now. However, Metamortals (MORT) is a recent cryptocurrency project with plans to revolutionise the play-to-earn (P2E) sector.
Metamortals will be an immersive, interactive virtual game that will thrill players worldwide. Online players will be able to earn from their participation on the platform. It will be designed with two different player modes: player vs environment and player vs player modes, to offer more accessibility. There'll also be numerous twists and turns along the way. Plenty of research has been put into this game and you can expect it to leave a lasting impression.
What stands out about this platform is the fact that it combines entertainment with decentralised finance (DeFi). Asides from play-to-earn (P2E) possibilities, players will be able to earn through DeFi features such as providing liquidity and staking.
MORT is the native token of the platform. It's used to reward players for their active participation and purchase in-game items. To learn more about the new project, use the links below.
Metamortals (MORT)
Presale: https://register.metamort.io
Website: http://metamort.io/
Telegram: https://t.me/MetamortalsOfficial
Disclaimer: This is a press release post. Coinpedia does not endorse or is responsible for any content, accuracy, quality, advertising, products, or other materials on this page. Readers should do their own research before taking any actions related to the company.
Was this writing helpful?
No
Yes