PRESS RELEASE
Chronoly.io (CRNO) Grows Stronger as Aave (AAVE), Enjin Coin (ENJ) Fall Freely
The bearish run experienced by the global crypto market appears to have come to an end. To this end, both newbies and experienced investors are on the lookout for profitable tokens that they can invest their money in. Ahead, we will explain three of the top projects that may likely change your portfolio and fetch you good returns on investment: Chronoly.io (CRNO), Aave (AAVE), and Enjin Coin (ENJ).
So, read on to find out why Chronoly.io (CRNO) continues to enjoy the support of the crypto community, and why the prices of Aave (AAVE) and Enjin Coin (ENJ) nosedived.
Chronoly.io (CRNO) On The Verge Of Further Upswing
With a 560% growth experienced during its presale, chronoly.io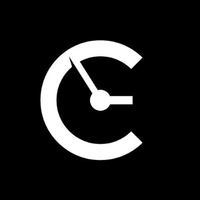 chronoly.io Fintech SolutionInvestment platform


Followers : 0 View profile has continued to attract lots of investors in the last couple of weeks. Experts believe that Chronoly.io (CRNO) will continue to grow even if the constant crypto crashes resurface. The unique concept of trading or investing in fractional luxury watches is new to so many investors; hence the rush to have "a bite of the cake." The concept has garnered lots of attention, with over 215 million tokens sold so far in the presale.
Since the inception of Chronoly.io (CRNO) in May 2022, both crypto and NFT enthusiasts now have the opportunity to own a portion of investment-grade collectable watches from renowned brands like Rolex, Patek Philippe, Richard Mille, Audemars Piguet and many more. The watches on Chronoly.io are backed by a physical version that's held up in a vault.
The Chronoly.io (CRNO) token is in the second stage of the presale with the token price currently at $0.05. According to the project's roadmap, the team has finalized plans to engage influencers to reach out to younger investors and other categories of investors. Plans are also in place to list Chronoly.io (CRNO) on major centralized exchanges in the coming weeks.
Aave (AAVE) Wallet Activity Reaches 2022 High on GHO Stablecoin Decision
aave
aave [email protected] Lending & BorrowingDeFi


Followers : 0 View profile (AAVE) was faced with volatility trading in previous weeks before the team launched the yield-generating stablecoin, GHO. Before the yield-generating stablecoin was launched, user activity rose to a 2022 high ahead on lending protocol. At its core, Aave (AAVE) is a decentralized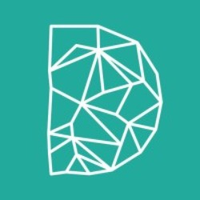 decentralized [email protected] Event Organiser



Followers : 0 View profile lending protocol that lets users lend, borrow, and earn interests on their cryptocurrency holdings. Aave (AAVE) is also an open source liquidity protocol with a focus to create non-custodial liquidity markets to earn interests on borrowing and lending.
Industry watchers believe that the free fall of the token may not be unconnected to the fact that crypto users no longer show interest in crypto borrowing and lending due to the uncertain nature of the market. However, with the launch of the yield-generating stablecoin, GHO, experts believe that the heightened activity may likely spur the token surge. The proposal to launch yield-generating stablecoin was passed only recently. GHO will work like other stablecoins and also give token holders the opportunity to earn interests on the supplied collateral. It will also send all the revenue and interests received on loans to the DAO for funding future projects. As of press time, Aave (AAVE) trades at $89.17 USD with a 24-hour trading volume of $149,184,777 USD.
Enjin Coin (ENJ) Breaks out From Long-Term Descending Resistance Line
According to experts, one of the reasons why enjin
enjin Cryptocurrencies




Followers : 0 View profile Coin (ENJ) was faced with a free fall in the previous week's trading session was due to investors' apathy, which was not peculiar to the project alone. For those who may not know, Enjin Coin (ENJ) is an ERC-20 token with the focus to make it easy for individuals, businesses, and brands to use NFTs. Developers and other crypto enthusiasts use Enjin Coin to back NFT value that are minted within the Enjin ecosystem. Since November, Enjin Coin (ENJ) has been experiencing a free fall after the token reached an all-time high of $4.85. In fact, the consistent decline in the asset price led to a low of $0.378 in June.
Enjin Coin appreciated a bit in June and attempted to break out from a short-term horizontal resistance area. Even though Enjin Coin experienced a bounce in June, technical indicators haven't yet confirmed the bullish reversal because the RSI is still below 50 and has not left the bearish divergence trend line. Enjin Coin's native token, ENJ, comes with so many use-cases, including for the purchase of goods and services. According to Enjin Coin's roadmap, the team plans to launch several partnerships with reputable influencers to attract new and younger investors to its ecosystem. At press time, Enjin Coin (ENJ) trades for $0.560397 with a 24-hour trading volume of $40,119,597.
For more information about Chronoly.io presale
Website: https://chronoly.io/
Telegram: https://t.me/Chronolyio
Presale: https://presale.chronoly.io/register
Twitter: https://twitter.com/Chronolyio
Disclaimer: This is a press release post. Coinpedia does not endorse or is responsible for any content, accuracy, quality, advertising, products, or other materials on this page. Readers should do their own research before taking any actions related to the company.
Was this writing helpful?
No Yes