PRESS RELEASE
BNB And Metamortals: Cryptocurrencies With Huge Potential In 2022
Metamortals rises as an innovative platform for play-to-earn games
Cryptocurrencies have been profitable to many economies of the world, especially developing nations, by improving economic and social status. Even small businesses and entrepreneurs have more control over their finances and there is easier access to capital due to the introduction of blockchain.com
blockchain.com Crypto trading and Information



Followers : 1 View profile technology.
Despite the cold response cryptocurrencies have received from traditional financial systems, many central banks around the world have begun adopting elements of cryptocurrency to ensure faster and easier financial transactions.
Cryptocurrencies have also been of great worth to social initiatives such as charities, as well as being personally beneficial to users.
Here are two of the most notable cryptocurrencies in 2022; Binance coin (BNB) and Metamortals (MORT).
BINANCE COIN (BNB)
Binance Coin (BNB) is a cryptocurrency that is used in trading and for making payments on the Binance cryptocurrency exchange. binance
binance [email protected] Centralised Exchange






Followers : 0 View profile originally worked on the ethereum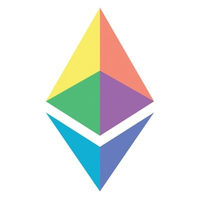 ethereum Blockchain NetworkTechnology




Followers : 0 View profile  blockchain with the ERC-20 token, but now, it is the native currency of its own blockchain, the Binance Chain. 
Like many other cryptocurrencies, Binance has multiple uses, such as; credit card payments where the native token BNB can be used as a form of payment for crypto credit card bills. Binance can be used as a means of payment for many services; BNB can be used to book flights and make hotel reservations, for entertainment purposes such as buying lottery tickets and as collateral for getting loans.
The Binance coin can be put to various uses which makes it very beneficial for users and profitable for those using the coin to trade.
METAMORTALS (MORT)
One of the best play-to earn cryptocurrency games, Metamortals (MORT), is a blockchain DeFi game that brings innovation to the average crypto gaming platforms. It is a cutting-edge platform that blends savings, earnings and entertainment. Metamortals (MORT) is a play-to-earn game that allows users to have fun without being bothered by the expensive requirements that accompany the gaming scenery of competitors. The platform simplifies decentralized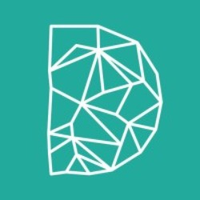 decentralized [email protected] Event Organiser



Followers : 0 View profile finance by combining financial activities with gaming.
The Metamortals (MORT) ecosystem is powered by its native token MORT and players are rewarded MORT tokens when they overcome different obstacles in the game, as well as through tasks such as exploring, providing liquidity, and staking.
Metamortals is safe, affordable and offers high transaction speeds giving users the opportunity to carry out multiple transactions on the platform effortlessly. Metamortals provides exciting gameplay to fully immerse players in; they experience a realm of adventure, fantasy and suspense with various twists and turns; Metamortals (MORT) gives players the opportunity to customize their gaming experience and craft their own fantasies.
Still in its pre-sale stage, Metamortals gives users bonuses when they make purchases alongside some authorized coins. For example, if you purchase Metamortals (MORT) with Ethereum (ETH), during the stage 1 presale, within 15 minutes of signing up you will receive the 17% bonus for using ETH, an 8% stage one bonus and a 50% 15 minute sign up bonus.
For more information on Metamortals and to enter their presale, check the links below.
Presale: http://register.metamort.io/
Website: http://metamort.io/
Telegram: https://t.me/MetamortalsOfficial
Twitter: https://twitter.com/Metamortals_
Disclaimer: This is a press release post. Coinpedia does not endorse or is responsible for any content, accuracy, quality, advertising, products, or other materials on this page. Readers should do their own research before taking any actions related to the company.
Was this writing helpful?
No Yes