PRESS RELEASE
Astonishing Token Burn System May Give Uniglo (GLO) The Edge Over Cosmos Hub (ATOM) And Okb (OKB)
How Uniglo (GLO) burns its tokens is a crucial point of differentiation that might provide it an edge over both Cosmos Hub (ATOM) and OKB (OKB). Through acquiring and burning GLO tokens, a part of the fees received by the Uniglo under this arrangement is used to reduce the overall supply. This could theoretically have the effect of raising the value of the tokens that are still in circulation.
Although most crypto projects collect fees and burn tokens in a way that is analogous to one another, the strategy that Uniglo (GLO) takes is meant to be more practical, innovative, and effective.
Uniglo's (GLO) Token Burn System
It should come as no surprise that a significant number of successful blockchain businesses have made use of token burning to boost returns for their investors.
It's a commitment, but one that usually pays off. As investors see the DeFi token supply decrease, they tend to have a more positive outlook on the long-term prospects of the platform.
Speaking of Uniglo (GLO), a newly-appeared social currency backed by real-world assets, the burning system reaches new highs.
Uniglo adopts an ultra-burn mechanism that intends to burn 2% from each $GLO transaction and buy back and burn more $GLO tokens from the secondary market. To fulfill the second approach, Uniglo establishes a unique asset-back vault that is completed with diverse digital assets, like digital currencies, NFTs, and digital gold.
This treasury vault is funded by a 5% tax from each $GLO sale, meaning the Uniglo team uses 5% of each sale to add more items to their vault and back up their currency. Eventually, profits from this diverse vault are dedicated to buying more $GLOs and burning them. The buy-back practice is another smart approach used by several major companies like Apple to limit the supply of assets and boost prices artificially.
GLO's presale has started this month and already gaining high popularity among investors.
Cosmos Hub (ATOM)
The Cosmos (ATOM) project was designed to make it simpler for different blockchains to communicate with one another. This is accomplished utilizing a hub and spoke approach, with the Cosmos Hub serving as the hub and connected blockchains serving as the spokes.
ATOM is the native coin of the cosmos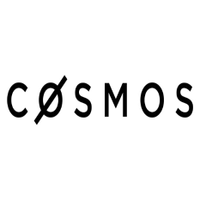 cosmos [email protected] Blockchain Network


Followers : 0 View profile network and is used to reward network validators. In addition to transaction fees, staking rewards, and governance votes, it is also used to pay transaction fees. 
Cosmos use cases are anticipated to proliferate as the distribution of smart contracts on the blockchain approaches exponential growth.
Okb (OKB)
OKB, the utility token of one of the world's top cryptocurrency exchanges, OKEx, also has a high potential to produce high incomes. Token holders are granted voting rights, a voice in governance, and incentives from exchange transaction fees. Consequently, this ecosystem also provides opportunities for passive income. When the subsequent bullish cycle arrives, the OKEx community may grow. The platform's transaction volume will then increase exponentially, resulting in enormous gains for OKB.
Bottom Line
Although ATOM and OKB are exciting projects and have the potential for substantial growth, they don't guarantee stability during a bear market, as the recent bearish trends proved.
Meanwhile, GLO deals with the market's biggest issue, volatility, and its unique double-Burn tool is believed to lead the way to a new way of increasing scarcity in DeFi space and even rivaling those that are established on the market.
For More About Uniglo:
Join Presale: https://presale.uniglo.io/register
Website: https://uniglo.io
Telegram: https://t.me/GloFoundation
Discord: https://discord.gg/a38KRnjQvW
Twitter: https://twitter.com/GloFoundation1
Disclaimer: This is a press release post. Coinpedia does not endorse or is responsible for any content, accuracy, quality, advertising, products, or other materials on this page. Readers should do their own research before taking any actions related to the company.
Was this writing helpful?
No Yes