Opinion
The Next Bitcoin (BTC) Bull Run Will Be Much Different From Historical Rallies – Mike Novogratz!
The two biggest cryptocurrencies, Bitcoin and Ethereum, both fell by almost 8%, wiping out any gains made earlier in the week. The BTC price was able to climb above the $20,000 resistance level thanks to the bulls. Near the $20,500 region, the price encountered a significant rejection and is now trading below $20,000.
Overall, below the $20,000 level, the price of bitcoin is showing bearish signs. The price may find it difficult to hold above $18,500 as the daily chart now displays negative indicators. On the other hand, the price might begin a new upward trend toward $20,500 or $21,000.
However, according to Galaxy Digital CEO Mike Novogratz, the following Bitcoin bull run will need to be very different from prior cryptocurrency rallies in terms of narrative and utility.
On a panel at the Token2049 cryptocurrency event on Wednesday, Novogratz said that the 2017 bull run was mostly fueled by the narrative that people didn't trust the government and wanted more decentralization and privacy. A Gen Z revolution took place and it was universal. That's a potent tale, which the CEO observed.
Bitcoin to succeed?
The COVID-19 epidemic was really generated by another significant surge, with Bitcoin reaching all-time highs of $69,000 in November 2021, according to Novogratz. He suggested that the price action in 2020 and 2021 was "probably 80% of the story and 20% of utility," referring to the growing utility use case of digitalization amid the pandemic.
"It's theory and all the other level ones started really accelerating the work to build a shared blockchain that we could build companies on top of," Novogratz said.
Novogratz also made a bullish forecast about the "inevitability" of cryptocurrency success. Additionally, he emphasized his belief that web3 foundation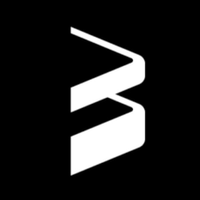 web3 foundation Tech & Design (Software)
 and nonfungible tokens will play a significant role in the future of the gaming industry.
The CEO also pointed out that despite the current cryptocurrency winter, Bitcoin has outperformed a basket of several fiat currencies this year. He said that Bitcoin has performed around 20% better when compared to a basket of currencies than when compared to the dollar.
Was this writing helpful?
No
Yes