Opinion
Tether Or Binance's Failure Could Mark The End Of Cryptocurrency – Dogecoin Founder
To allay the concerns of global investors Dogecoin's founder, shibetoshi nakamoto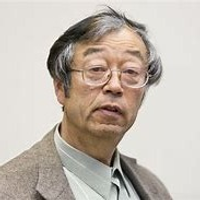 shibetoshi nakamoto founder at dogecoin Shibetoshi Nakamoto is a Japanese software engineer. During the wild speculation in cryptocurrencies, he is the founder of Dogecoin, a cryptocurrency token built by Billy Markus and Jackson Palmer as a joke to build a payment method. During the wild speculation in cryptocurrencies, he made fun of it.For the first time, it is considered a meme coin, especially a dog coin. Some people take into consideration legitimate investment prospects. Shibetoshi, also known as Billy Markus, along with Jackson Palmer, founded Dogecoin on December 6, 2013, and rapidly developed its online community, covering a market capitalization of around $85 billion in May 2021. Through Dogecoin.com, they stimulated the currency as a fun and friendly internet currency, commending its discovery as a joke. He launched a cryptocurrency to make fun of Bitcoin and many other cryptocurrencies, promoting great plans to accomplish the world via Reddit. The space became an immediate hit. Billy's cryptocurrency has now jumped to become the seventh-largest digital currency in the world. He wanted to build a peer-to-peer network of digital currency that could cross the limited demographic of Bitcoin. Additionally, he wished to make it remarkable in the history of other coins in the cryptocurrency ecosystem. He had created Dogecoin's protocol based on the cryptocurrencies that are already active, including Luckycoin and Litecoin, which utilise scrypt technology. In 2021, the token went up by 800% in just one day, claiming a price of $0.07. He successfully grabbed the attention of numerous Reddit users, and was praised by Elon Musk, Snoop Dogg, Gene Simmons, and GameStop short squeeze. Billy's foundation was inspired by the Winter Olympics fundraiser and tiny charity fundraising successes. He established fundraisers to raise $50,000 for the Jamaican Bobsled Team to reach the Sochi Winter Olympics. Moreover, he donated $36,000 worth of Dogecoin whilst the Dogecoin to Bitcoin transaction rate was raised to 50%. Developer/ProgrammerCrypto and Blockchain Expert
believes that the collapse of either the cryptocurrency exchange Binance or the stablecoin issuer Tether might drastically shake up the entire market.
He now has some sound guidance for seasoned investors. He contends that it is preferable to learn about and comprehend the elements of the digital asset market before participating to prevent massive financial losses.
Apparently, if either Binance or Tether goes down, it might be "Game Over for Crypto," according to Dogecoin co-creator billy markus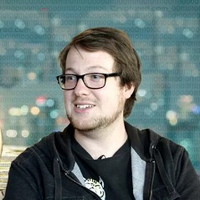 billy markus Billy Markus is an expert and leading software engineer who is one of the creators of Dogecoin. A cryptocurrency created by Software programmers Jackson palmer including Billy Markus in 2013 with the intention to make the project to be a tongue-in-cheek parody of the emergent craze of minting altcoins that have less value. At the start decided to design a payment system as a Joke, making fun of the bold speculation in cryptocurrency at the time and also considered as both the first meme coin and extremely significantly, the first dog coin. By Co-Founding Dogecoin the first meme coin of the internet, Billy made his mark on the crypto space with the Cryptocurrency Dogecoin worth $26 Billion today. Billy has spent much of his career serving in computer development, and cryptocurrency development as, crypto was a natural fit for the software engineer. He never expected such an idea to grow and become his primary way of income. He has been in the spotlight ever since he Co-Founded Dogecoin, and even nine years later his impact on the community can be recognized to date. Before creating Dogecoin, Billy worked at the (IMB) International Business Machines Corporation. Developer/ProgrammerDesigner
(also known as Shibetoshi Nakamoto).
The American software engineer also outlined that an increasing number of people have realized that too much centralization is a "big weakness."
"It's great that more of you are finally finding out what this whole thing is and how the centralized stuff is a huge ol' vulnerability, but it was like this when you bought too, so don't worry about the collapse of Binance and/or Tether."
Nakamoto's speculation was shared by a number of people, including jack dorsey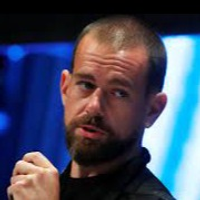 jack dorsey ceo at block Jack Patrick Dorsey was brought into the world on November 19, 1976, in St. Louis, Missouri. To Tim and Marcia Dorsey. he is an American technology entrepreneur and philanthropist who is the co-founder and former CEO of Twitter, as well as the SEO of Block, Inc., a monetary installment company. He, along with co-founder Jim McKelvey, developed a small business platform to accept debit and credit card payments on mobile devices called square, which was released in May 2010. In 2012 he got the "innovator of the year award" for innovation. In 2012 he was named Founder of the year award, and in 2013 he was considered by Forbes the world's most eligible bachelor. he was ranked by Fox Business as the #4 worst CEO of 2016. In 2022 he will keep his position as Twitter CEO until June, and afterward, he will pass on the organization to zero in on Bitcoin and Block Inc. completely. He is supposed to affirm his promise to push Bitcoin reception as the local cash of the web and foster Block Inc. further in the decentralized money area. He will probably extend his procedure on the African landmass since he's broadly enthusiastic about pushing reception around there, where he has voyaged widely. He accepts that it is in the same place as an open and decentralized financial framework more expected to enable local people against dictator systems and shut markets EntrepreneurDeveloper/ProgrammerChief Executive Officer
, ex-CEO of Twitter. He referred to the possibility of a meltdown as "game over for the games," meaning that it would be impossible to continue playing.
Moreover, Markus is certain that this situation would definitely provoke a "bigger than projected Monday market meltdown."
Cryptocurrency investors have historically responded to disruptions like the recent FTX debacle by selling off their holdings in the market in a frenzy. As a result of all this doubt, some people have even declared Bitcoin "dead."
Does Bitcoin Stand A Chance?
According to the analyst's assessment, the leading cryptocurrency is still active and growing in popularity around the world despite having "died" more than 460 times. As a result of its restricted supply, it has become legal tender in countries with struggling economies such as El Salvador and the Central African Republic, and many investors see it as a way to protect themselves from inflation.
Binance Is Secure, Claims Zhao
Many market participants anticipated that the FTX issue would trigger a domino effect and pull other exchanges into the muck, however, the reality was different and the impact wasn't as bad.
The largest cryptocurrency exchange, Binance, on the other hand, confirmed that its financial sheet was stable and even increased the amount of its Secure Asset Fund for Users (SAFU) to $1 billion to protect users in a catastrophe.
In addition, the corporation established a recovery fund for the industry, which is intended to assist projects that are having difficulty during difficult economic times.
To disprove the allegations, CEO changpeng zhao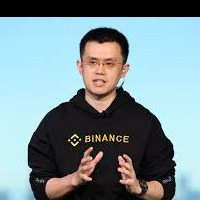 changpeng zhao founder and ceo at Binance Changpeng Zhao is the Founder and Chief Executive Officer at Binance.His contribution to the enhancement of Binance made the platform world's largest cryptocurrency exchange since its inception in 2017. Zhao launched the blockchain network Binance Smart Chain which has made a remarkable contribution to the development of the decentralized finance ecosystem. Whereas in 2019, he launched Binance's US affiliate, Binance.US. He is commonly known as CZ, a Chinese-Canadian Business Executive who has been ranked 113th richest in the globe as of 2022. In the past, he founded Fusion Systems, a trading system for brokers famous for some of the fastest high-frequency trading systems for brokers. Zhao has served as a member of the team that developed Blockchain.info and played the role of Chief Technology Officer of OKCoin, a secure cryptocurrency exchange platform for Bitcoin, Ethereum, Dogecoin, and other crypto assets. EntrepreneurInvestorChief Executive Officer
publicly said that binance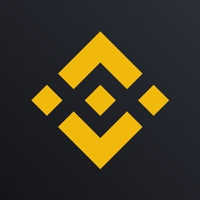 binance [email protected] Centralised Exchange
 is establishing an industry recovery fund to assist projects that are otherwise robust but are experiencing a liquidity problem. This will serve to lessen the negative effects of FTX that will continue to cascade. We'll have more information soon. 
Meanwhile, he issued a challenge to anyone seeking additional information to get in touch with Binance Labs.
Was this writing helpful?
No
Yes