Opinion
Shark Tank Star Kevin O'Leary Stacking These Altcoins By the End of 2022
Kevin O'Leary talks about the future of digital assets this year in an insightful talk.
O'Leary, an investor known for his snarky remarks on Shark Tank, recently stated that he is changing the way he will invest his crypto holdings due to the ongoing bearish trend.
Bullish On Bitcoin
The investor discusses his plans for investing in cryptocurrencies as we near the end of the year in a recent conversation with Daniela Cambone of Stansberry Research.
Unexpectedly, the veteran who had been bullish on altcoins but bearish on Bitcoin has decided to liquidate his failing crypto holdings and put the majority of his proceeds, if not all of them, into Bitcoin (BTC).
To put it another way, I'm imitating many other traders. As November begins, I have over 34 unfilled positions, several of them underwater. I must inevitably turn to trade in order to offset the tax burden associated with my holdings because the Internal Revenue Service and other international organizations now treat cryptocurrencies as securities.

Since Bitcoin is what I consider to be the "granddaddy index" of all cryptocurrencies, I wish to engage in trading by selling some of the projects that have been reduced by 40%, 50%, 60%, 70%, 80%, and 90%.
The truth is that he is hoarding bitcoin org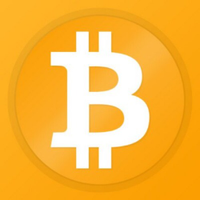 bitcoin org Event OrganiserTechnologyPayment solution
because he does want to gamble with his hard-earned money. He agrees with the other dealers that now is the time to "sell everything."
That being said, he also mentioned that he may add some more Ethereum (ETH) to his crypto investment portfolio, citing the fact that the crypto projects with the greatest market caps are the safest choices in the bear market. Polygon (MATIC), an ETH scaling solution, and Solana, an ETH layer-1 competitor, are all expected to have a positive correlation in terms of pricing, he adds (SOL).
Kevin's Favourite Picks For The Season
kevin o leary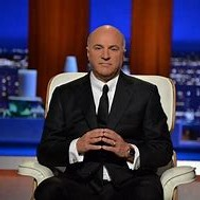 kevin o leary founder at o leary funds Terence Thomas: Kevin O'Leary, a living legend, also known as "Mr. Wonderful", is a professional Canadian businessman, author, entrepreneur, television presenter, and political candidate. He is well recognized for his appearances in numerous Canadian shows, including business news programs "The Lang and O'Leary Exchange" and "SqueezePlay", as well as the reality TV shows Redemption Inc. and Dragon's Den. Being an advocate of cryptocurrency investing and personally owning coins in the cryptocurrencies Polygon, Ether, SOL, and Bitcoin. He became a strategic investor, in 2021 in the Vancouver-backed decentralized finance space Defi Ventures, later renamed itself WonderFi Technologies, in reference to Kevin's nickname as mentioned above. Since 2009, Kevin has been showcasing the American version of Dragons' Den, Shark Tank. He is the Co-Founder of SoftKey Software Products and has made significant contributions to bringing the platform to the forefront and selling software. In 2003, Kevin became a co-investor and director at StorageNow Holdings and sold his shares, originally worth $500,000, for more than $4.5 million. In 2008, he founded O'Leary Funds Inc., a mutual fund firm that focused on international yield investing, being the firm's chairman and lead investor. It began with $400 million in 2011 and increased to $1.2 billion in just one year. EntrepreneurInvestor
stated that he needs to own more Bitcoin, and perhaps some more Ethereum, to get through tax season. However, the names with high market caps are essentially the ones that count. Solana, Bitcoin, Ethereum, Polygon, and Solana would be his recommendations for a basket of stocks to keep for the remainder of the year.
Investors who were taking note of the aforementioned companies' enormous market caps and potential inclusion in the same index were his target audience. He is not convinced that any of them stand out from the crowd. As a group, they make deals together. Therefore, Bitcoin is the most likely candidate for a single-coin portfolio.
Was this writing helpful?
No
Yes