Opinion
SBF Just Extorted Justin Sun for a Billion Dollars – Says Popular Youtuber Ben Armstrong
According to a Reuters report, justin sun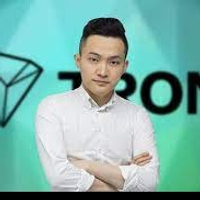 justin sun founder at tron Justin Sun is the founder of Tron and CEO of BitTorrent. He has become quite possibly the most renowned figure in the blockchain space, known for his intricate advertising strategies. He is an ambassador, Permanent Representative of Grenada to the WTO, and a Geneva-based Chinese-Grenadian negotiator, business visionary, an business chief. He holds a graduate degree in East Asia studies from the University of Pennsylvania and a B.A. in history from Peking University. He studied at Human University and turned into the cover figure of Yazhou Zhoukan in 2011 and Davos Global Youth Leaders in 2014. In 2015 he was named CNTV's most essential new business person and was named in Forbes China 30 Under 30 from 2015 through 2017. He put the record-breaking $4.6 million bid to have a private lunch with Berkshire Hathaway CEO Warren Buffett in June 2019, before dropping it to a far-reaching surprise. The lunch with Buffett ultimately happened in January 2020. On 11 March 2021, Sun was the underbidder on the notable $69M auction at Christie's New York of the Beeple non-fungible token (NFT) assortment Everyday: the First 5000 Days. In October 2021, Sun took part in a $65 million financing round in Animoca. In December 2021, Sun declared he was the victor of the New Shepard closeout with a bid of $28 million to be the principal paying traveler to fly on the Blue Origin vehicle in July 2021. He couldn't fly on this July 2021 mission because of a booking struggle. Anyway, he bought (probably with the $28 million sale bid, which he paid to Blue Origin in 2021) secretly a full trip of New Shepard for him and expects to choose five different members to fly with him into space in late 2022. In December 2021, Justin Sun resigned as the CEO of TRON to turn into a negotiator for Grenada. EntrepreneurInvestorCrypto and Blockchain ExpertChief Executive Officer
promised to provide the troubled company with billions of dollars in aid in order to help it solve its rising difficulties. The impact of Justin Sun's intervention on Tron was questioned given that FTX had already filed for bankruptcy. Crypto influencer BitBoy responded by alleging that SBF merely used Sun as a means of extortion to obtain billions of dollars.
In a more recent tweet, Bitboy claims SBF is trying to save the exchange by threatening to dump and depeg USDD unless Justin Sun provides support and liquidity. Notably, bitboy was the first to rightly identify Sam Bankman Fried; even before the information was made public, he called out the CEO of FTX and claimed he was about to destroy cryptocurrency.
David Schwartz, the chief technology officer of Ripple, tweeted that Bitboy "was warning us that SBF FTX was the devil even before there was good reason to," with some speculating that Ripple may be making a U-turn about Bitboy's application to work there.
This follows rumors that Alameda has been selling USDD to the exchange to boost liquidity after the native FTX token dropped 90% of its value, causing the stablecoin to depeg. At the time of publication, the USDD native to the Tron Blockchain was trading at $0.98, down 1.10% over the previous day.
Following Binance's changpeng zhao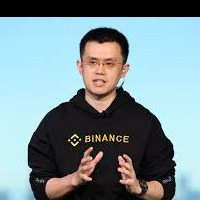 changpeng zhao founder and ceo at Binance Changpeng Zhao is the Founder and Chief Executive Officer at Binance.His contribution to the enhancement of Binance made the platform world's largest cryptocurrency exchange since its inception in 2017. Zhao launched the blockchain network Binance Smart Chain which has made a remarkable contribution to the development of the decentralized finance ecosystem. Whereas in 2019, he launched Binance's US affiliate, Binance.US. He is commonly known as CZ, a Chinese-Canadian Business Executive who has been ranked 113th richest in the globe as of 2022. In the past, he founded Fusion Systems, a trading system for brokers famous for some of the fastest high-frequency trading systems for brokers. Zhao has served as a member of the team that developed Blockchain.info and played the role of Chief Technology Officer of OKCoin, a secure cryptocurrency exchange platform for Bitcoin, Ethereum, Dogecoin, and other crypto assets. EntrepreneurInvestorChief Executive Officer
disclosure of the exchange's decision to sell its FTT holdings, the ensuing drama on Crypto Twitter resulted in a series of revelations that caused a wave of FTT selloffs that significantly impacted the asset.
binance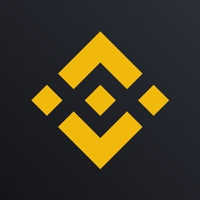 binance [email protected] Centralised Exchange
, which stepped in to help with a bailout plan that included a full acquisition, withdrew from the agreement after doing due diligence, which revealed a history of financial mismanagement and suspected investigations by US agencies.
Was this writing helpful?
No
Yes