Opinion
Non-Fungible Tokens (NFTs) Market Midst of a Classic Hype Cycle – Says Chamath Palihapitiya
The non-fungible tokens (NFTs) have come a long way as now it's just not celebrities who are into this sector, but even the common man is finding his way into it. Most of them are making this a new way to make money.
However, A well-known billionaire investor and trader, chamath palihapitiya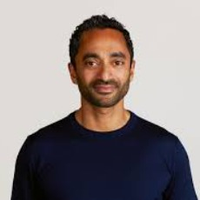 chamath palihapitiya ceo at socialcapital Chamath Palihapitiya is an American-Canadian entrepreneur, businessman, venture capitalist, SPAC sponsor, and engineer. He is the founder and CEO of Social Capital. He invested in many companies, including Slack and Yammer, through his fund, The Social+Capital Partnership. In 2015, the name changed from Social+Capital Partnership to Social Capital. Palihapitiya was an early adopter of Bitcoin, forecasting the growth of crypto art and NFTs, and more recently, suggesting that "everyone should have 1% of their assets in Bitcoin." Chamath is ranked 2,378 on Forbes' list of Billionaires 2021, with a net worth of $1.2 billion as of 2021. He is one of the co-hosts of the technology podcast All In that covers everything related to economics, tech, social, poker, and politics. In 2011, EntrepreneurInvestorChief Executive OfficerHostVenture Capitalist
are of the opinion that NFTs are in the huge hyped-up phase. In his new All-in podcast, Chamath brings in the conversation about the decline in the non-fungible token (NFT) market's trading volume.
To explain his point, the social capital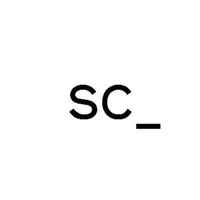 social capital [email protected] Lending & BorrowingTechnology
CEO makes use of Burning Man and Coachella musical festivals to illustrate how they attempted to claim themselves as unique but later ended up as the same.
NFTs And General Art Market Are the Same
He puts in a comparison between the above said musical festival and NFTs along with the overall art market. He goes on to say that many things around us are similar where people get into something too early, they don't agree with the fact that it's similar to what's already there.
Palihapitiya believes that instead, they spend a lot of time explaining why it's different from others. He quotes Buffet's saying that reads, "Whenever somebody tells you this time is different, it's probably not that different. " Another quote that Chamath talks about is "Things don't necessarily repeat in history, but they rhyme."
By all these examples and quotes, the investor is trying to portray the message that there aren't many things in this world that are new except fundamental leaps in science. Further, he claims that among many things that are repeated is the social capital that is received from making a few choices which is verified by others so that we feel we are worth it.
According to the billionaire, the same is happening with NFTs and the general art market. Hence, Coachella and Burning man events are the same as NFTs and art and he ends his conversation saying nothing needs to be different just because other people enjoy it.
Was this writing helpful?
No
Yes