Opinion
Jack Dorsey Reacts on FTX Saga! Reveals Shocking Truth About Sam Bankman-Fried
Former FTX CEO Sam Bankman-Fried has received a significant share of criticism following the sudden collapse of the FTT token and its subsidiaries. With a congressional hearing on FTX collapse slated for next month, bitcoin org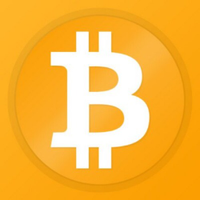 bitcoin org Event OrganiserTechnologyPayment solution
maximalists have taken to the social media stages to advocate for its prowess.
jack dorsey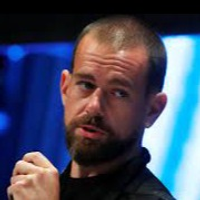 jack dorsey ceo at block Jack Patrick Dorsey was brought into the world on November 19, 1976, in St. Louis, Missouri. To Tim and Marcia Dorsey. he is an American technology entrepreneur and philanthropist who is the co-founder and former CEO of Twitter, as well as the SEO of Block, Inc., a monetary installment company. He, along with co-founder Jim McKelvey, developed a small business platform to accept debit and credit card payments on mobile devices called square, which was released in May 2010. In 2012 he got the "innovator of the year award" for innovation. In 2012 he was named Founder of the year award, and in 2013 he was considered by Forbes the world's most eligible bachelor. he was ranked by Fox Business as the #4 worst CEO of 2016. In 2022 he will keep his position as Twitter CEO until June, and afterward, he will pass on the organization to zero in on Bitcoin and Block Inc. completely. He is supposed to affirm his promise to push Bitcoin reception as the local cash of the web and foster Block Inc. further in the decentralized money area. He will probably extend his procedure on the African landmass since he's broadly enthusiastic about pushing reception around there, where he has voyaged widely. He accepts that it is in the same place as an open and decentralized financial framework more expected to enable local people against dictator systems and shut markets EntrepreneurDeveloper/ProgrammerChief Executive Officer
a Bitcoin supporter and advocate – has expressed his disapproval of SBF and FTX's approach to the digital market. While reiterating the old crypto slang 'trust no one, ' Dorsey admitted that SBF approached him a few days before the FTX meltdown.
However, Dorsey indicated that he reported the text messages as junk to the network provider and Apple team. As such, the conversation did not continue from there, per the public report.
According to a report by Reuters, SBF spent the night before filing for chapter 11 bankruptcy calling deep-pocketed investors to bail out FTX. Among the listed investors requested to cough over $7 billion include Sequoia Capital, Apollo Global Management Inc, and TPG Inc.
Nonetheless, the investors declined SBF's request, citing gross anomalies in the company's balance sheet. Moreover, FTX was doing 'well' per the public quarterly earnings report until the second quarter of 2022, when the company recorded a net loss of over $161 million.
While SBF, FTX, and Alameda continue to hide behind men in suits through the Delaware court proceedings, an estimated 1 million customers and investors are counting significant losses. Moreover, SBF reportedly used $10 billion in customer funds to prop up its trading business.
While his operations remain unclear, it is reported that SBF used an estimated $40 million to sponsor the 2022 midterm elections in the United States.
Bigger Picture on FTX Meltdown
The FTX meltdown has been a blessing and curse to the cryptocurrency market simultaneously. For instance, rival companies Coinbase Global and Binance crypto exchanges have come together via Trust Wallet to enable safe and fast adoption of web3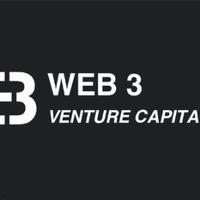 web3 DeFiInvestment platform
technology.
On the other side, confidence in the crypto market has been severely shaken, despite an ongoing investigation by the U.S. Department of Justice, the Securities and Exchange Commission (SEC), and the Commodity Futures Trading Commission (CFTC).
Meanwhile, bearish sentiments have sustained in the crypto market, led by Bitcoin price in the past two weeks. According to our latest crypto price oracles, Bitcoin price is down approximately 1.3 percent in the past 24 hours to trade around $16,500.
Was this writing helpful?
No
Yes