Opinion
Ethereum Merge Will Introduce Something Magical In Next 12 Months – Raoul Pal
The Ethereum Merge is expected to happen in a few hours, and experts believe the focus on energy efficiency will have a huge impact on crypto acceptance and investment. However, some experts are beginning to label this event as a supply shock.
According to raoul pal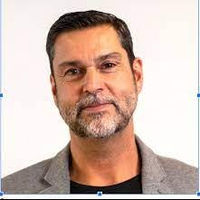 raoul pal co-founder and ceo at real vision Raoul Pal is co-founder and CEO of Real Vision. Real Vision was founded in 2014 and is a video platform that seeks to focus on its surrounding atmosphere and finance. The paid-membership stage includes a variety of content, including interviews and composed content, with the, generally speaking, available measure of content on the stage subject to the membership level picked. Before that, he worked with Goldman Sachs and GLG Partners. He also founded a research publication called Global Macro Inventor in 2005. Which also requires payment for access on a membership basis. In 2022 he recognized that the crypto space began with a single blockchain-based asset. He saw the sector turning into a giant web of companies with massive amounts of capital flowing in the industry, which naturally has provided more conversational points of intersection with mainstream finance- as crypto continues on its upward path, gaining overall market cap and public attention. He acts as a bridge between crypto and traditional finance for mainstream people, helping them understand crypto and its potential impacts on the world- which could further crypto industry adoption. The crypto space started with a solitary blockchain-based resource - BTC. Ensuing years saw the area transform into a giant web of parts with huge measures of capital streaming into the business, which normally has furnished more conversational places of convergence with standard money - making Pal an eminent wellspring of understanding, given his standard monetary ability and crypto information. EntrepreneurEconomistMarket Analyst




Followers : 0 View profile , CEO of real vision podcast network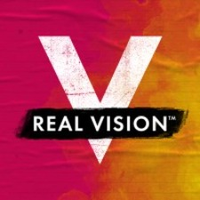 real vision podcast network [email protected] Media


Followers : 0 View profile , the switch from proof-of-work to proof-of-stake for Ethereum (ETH) will provide the leading smart contract platform with something "magical."
The macro expert claims that investors will swarm to Ethereum after it transitions because yield will be added to the protocol in a recent interview on Real Vision Crypto.
Pal expresses that this is extremely noteworthy for the cryptocurrency sector considering ETH is expected to undergo a supply shock additionally because mining would become useless in a proof-of-stake consensus mechanism.
Pal- Decoding the Magical factors
Several events occur after the merge. Six billion miners, or roughly half of the market, are simply not available for sale every day.
Then there is the decline in supply, which is really brought on by heightened network activity. A large expansion of the network is required for something to really take hold. Although there is less inflation, it begins to deflate. Ether, which likewise possesses this magical power, is less common.
The secret magic he said is that you safely incorporated yield into the ecosystem, which will draw additional participants who are looking to exchange yield for ETH.
The Merge- a Boon or Bane for Digital Assets?
Pal predicts that the industry for digital assets will do well in the coming year due to a mix of increasing demand and decreasing supply.
"You have a demand shock, as well as the lack of ESG [environmental, social, and governance] restraints that people believe Bitcoin to have—falsely, but I recognize that that is the mandate that people have."
Those who wanted to invest but were prevented from doing so because of ESG and bitcoin org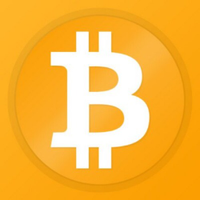 bitcoin org Event OrganiserTechnologyPayment solution




Followers : 0 View profile are eagerly anticipating [the ETH merging] to take place so that ETH now has yielded. With a yield, a limited supply, and a moving economy, this technological asset you possess represents a promising and exciting future.
That suggests that the upcoming year will likely be very advantageous for digital assets.
Was this writing helpful?
No Yes