Opinion
Does Cardano Have Better Staking Method Than Ethereum? Charles Hoskinson Weighs In
In an interview, cardano
cardano Blockchain Network
founder charles hoskinson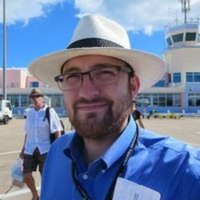 charles hoskinson ceo at IOG Charles Hoskinson is an enthusiastic entrepreneur and one of the richest software developers across the globe. His creation Ethereum is touching sky heights in the crypto market. Charles resides in America and belongs to a doctor's family but decided to focus on finance over medicine due to his interest in the emerging field of crypto from the very start. Charles was regarded as the 40 Most Influential by Yahoo Finance in 2021. Began his career in 2013 as a business consultant but dropped his job and got involved in the crypto space whilst starting a project called Bitcoin education. Later, Hoskinson joined the Ethereum founding team as one of five original founders with Vitalik Buterin who held the position of chief executive at Ethereum. In 2014, Hoskinson and former Ethereum colleague Jeremy Wood formed Input Output Hong Kong(IOHK), an engineering and research company that builds cryptocurrencies and blockchains. Hoskinson along with IOHK sponsored research labs focusing on blockchain technology at the University of Edinburgh and the Tokyo Institute of Technology, in 2017. [email protected] EntrepreneurInvestor
said that Cardano had a superior proof-of-stake (PoS) strategy over ethereum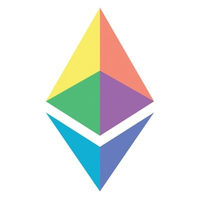 ethereum Blockchain NetworkTechnology
. Charles Hoskinson gave his opinions on creating Cardano, upgrading Vasil's hard fork, launching Dapps, the LACE light wallet, decentralization, CBDC, the metaverse, and other topics.
On September 22, The IOG/Cardano Foundation team made the Cardano Vasil fork a success and as a result, ADA marked a 4% price upsurge. At the time of writing, ADA is currently trading at $0.4505 a 0.14% price rise in the last 24 hours.
It has traded as low as $0.4467 and as high as $0.4791.ADA trading volume is $1,012,137,252 and the market capitalization is $20,230,401,425. According to experts, a rise in the ADA price above $0.55 will be bullish and drive the rally closer to $1.
Cardano Vasil hard fork is the recent Cardano upgrade in the ecosystem
In an interview with Cheeky Crypto on the day of the Vasil hard fork, Charles Hoskinson provided answers to queries about Cardano, the Vasil hard fork, and the most recent changes to the Cardano ecosystem.
He started working on Ethereum because it has a layer-1 programmable blockchain, whereas Bitcoin does not. Ethereum's lack of scalability and status as a proof of concept, however, excludes its usage in enterprise-grade and large-scale government applications.
According to Hoskinson, the Ethereum PoS mechanism has a propensity for "hyper-centralization" and has poor staking economics. In 2015, he was motivated to create the Cardano ecosystem, which has an improved PoS architecture, decentralization, and economics.
The Plutus v2 scripts, diffusion pipelining, reference inputs, inline datums, reference scripts, and data serialization primitives are among the new features added by the Vasil hard fork. It will enhance the Cardano network's performance, usability, scalability, and interoperability. He concluded by criticizing the CBDC idea, which increases government power. He claims that if people like SEC Chair gary gensler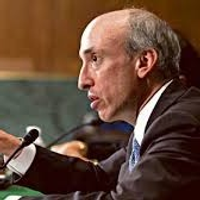 gary gensler chairman at US Securities and Exchange Commision Gary Gensler is an enthusiastic leader and the current chair of the U.S. Securities and Exchange Commission (SEC). He has the extreme experience that spans wall street, government regulation, and an angel teaching about cryptocurrencies and blockchain at MIT. He announced several initiatives to enhance investor protections in the $2 trillion cryptocurrency market. He previously led the Biden-Harris transition's federal reserve, Banking, and securities regulation agency review team. He was awarded Treasury's highest honor, the Alexander Hamilton Award, and also was a recipient of the 2014 Frankel Fiduciary Prize. He was born on October 18, 1957, into a Jewish family, in Baltimore, Maryland. Graduated from the University of Pennsylvania, earning a Master's degree in Business Administration. Additionally, he is also a professor at the MIT Sloan School of management. He has served in various governmental roles since the 1990s, such as the treasury department, Sarbanes-Oxley, CFTC, Swaps, Enforcement, Libor investigation, Maryland Financial Consumer Protection Commission, Securities, and Exchange Commission. Gary Gensler will probably keep on filling in as seat of the SEC until 2026, accepting his renunciation. He has expressed his desires to present crypto-related approach changes later on that include token commitments, decentralized finance, stablecoins, guardianship, exchange-traded resources, and advancing stages. A few officials as well as his kindred SEC magistrates have scrutinized Gensler for not giving adequate administrative direction on crypto, possibly prompting a standoff between Congress and the association. The SEC, CFTC, and Financial Crimes Enforcement Network handle advanced resource guidelines in the U.S., however, each with various jurisdictional cases, bringing about an interwoven methodology that crypto firms should explore to work legitimately. Whether 2022 will see a more clear way for organizations in the crypto space is questionable, yet the cosmetics of the SEC's initiative will fundamentally change following the takeoff of chief Elad Roisman in the first month of the year. Chief Allison Lee's term is likewise set to terminate in June 2022. Chairman
are given more power, a huge bear market might occur.
Was this writing helpful?
No
Yes