Opinion
Crypto Markets to See Forced Liquidation in 10 Days: Kevin O'Leary
Fears of a contagion, sparked by concerns about the liquidity of FTX and Alameda Research, caused the cryptocurrency market to plummet massively, and huge sums of money were liquidated.
Kevin O'Leary, popular as a Shark Tank investor, has put forward his opinion about a possible liquidation that is looming around the corner.
O'Leary has pointed out how the FTX collapse has negatively impacted the markets and even his own investments.
Why the sudden collapse? A Look Within
In a recent interview with Crypto Banter, O'Leary explains that he found his FTX holdings to be zero when he logged in on Monday morning.
"In our operational company, we must do a mark-to-market every 12 hours… So, on Monday at nine o'clock, we did a mark-to-market, declaring that all of our assets had vanished and that we had lost all of our money invested in FTX International and FTX USA. A challenging day indeed. That's going to be very popular."
The investor and analyst didn't just stop at mentioning FTX; he also indicated he has additional investments that are suffering. They enforce rules that make it so that institutions and workplaces are more open to different perspectives and backgrounds. They, therefore, do not have full control over all of their FTX cryptocurrency holdings.
"We don't do that since it's not in line with us and our rules for running our business"
Moving forward, O'Leary stated that communication with the auditors was the next major worry facing the cryptocurrency space. He doesn't know where to put them, but for now, Canada will be the safe option.
In the upcoming days or weeks, according to O'Leary, more dominoes will fall as a result of the collateral harm caused by ftx exchange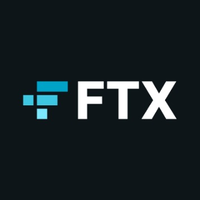 ftx exchange Centralised Exchange
collapse.
The bottom line
As predicted by him, there will be several "forced" liquidations in 10 days. As a solution, he proposes the need for repositioning and informed that he had an interesting chat about this with the auditors yesterday. Kevin stated that he will treat this investment loss as a tax loss. 
Since this is the first year that the IRS and other tax officials across the world are considering this asset in the same way they treat stocks, he stated that he won't re-establish his positions until 31 days have passed.
All in all, if the investor's analysis holds any weight, it's safe to assume that there will be a lot of selling from now till mid-December.
Was this writing helpful?
No
Yes