Opinion
Coinbase CEO Aims to Become the "Amazon" of Cryptocurrencies
In an interview with Lex Fridman, Coinbase CEO Brian Armstrong revealed his various strategies and upcoming projects.
As per Brian, the first step to listing an altcoin is to determine whether that asset is registered security or a deemed security.
"We have a test of legality. We check: 'Do we believe this is a security?' If so, it can't be listed on Coinbase. And there's a very rigorous process we go through for that."
Per his views, it is impossible to find the legality of an asset as per US laws. They have acquired a broker-dealer license from the SEC and are working on making transparent laws.
The next thing after legality is security. They are working on listing as many assets as possible, keeping themselves away from the notion that they endorse any of their altcoins.
The Crypto Billionaire aims to become the "Amazon" of Cryptocurrencies which offers a wide range of legal and legitimate products.
"Then, we look at the cybersecurity of the crypto asset. Do we think there's some flaw in the smart contract or a way somebody could manipulate it without the customers' permission?".
To check the legality of the coins, criminal history, and other things like that are examined by the exchange so that it gets to know that the listing standards are met to protect the user's interest.
Like  amazon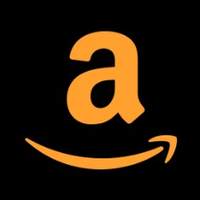 amazon Tech & Design (Software)Information Technology
, as the users give feedback and ratings after buying, Coinbase wants to build up systems like that and let the market decide. If the coin is fraudulent, it will be removed. 
"My belief is there's gonna be millions of these assets over time, and so I hope it doesn't make news every time we add one in the future, basically."
Was this writing helpful?
No
Yes