Opinion
Bitcoin(BTC) Price Rally To $100K – Bloomberg Analyst Predicts Timeline
Despite BTC's price peaking on the charts at $69,000, it is currently selling for significantly less than $20,000.
The question is: Can BTC revive itself and reach such incredible heights again? And if yes, by when?
bloomberg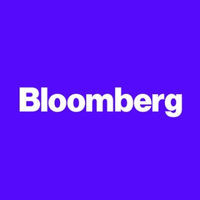 bloomberg MediaConglomerate company
top commodity expert, mike mcglone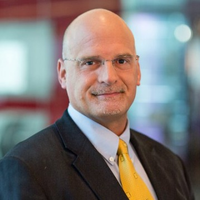 mike mcglone senior commodity strategist at Bloomberg LP Mike McGlone Product ManagerStrategistHead of research
, is reinforcing his prediction for a six-figure Bitcoin (BTC) price, providing insight into the anticipated BTC increase.
In a recent interview with Kitco News, McGlone claims that Bitcoin adoption and demand appear to be picking up enough steam to propel BTC over $100,000 in less than three years from now.
Bitcoin At $100K
It's important not to forget that Bitcoin has the ability and potential to reach $100k. The essential reality is that there is a reducing supply, which is expressed in code. There is nothing you can do to alter the outcome.
McGlone added that the demand and acceptance are growing. Since no one believes that trend will be reversed, analysts predict that it will hasten. From what he can tell, it's picking up speed. It will rise even further in value. Everything happens in due time.
At this moment, he believes that prices are about to drop to rock bottom. Everyone will look back in the future and consider this to have been a very low price, much like the NASDAQ's low point in 2002, and many may even regret not taking advantage of it.
Is A Change Coming?
In addition, the economist predicts that Bitcoin will thrive in the next economic phase since speculation will no longer be predicated only on the rate at which the Federal Reserve prints money.
"Those times have passed. Back to creating strong businesses. No more zombie businesses. You sink or swim if you do. We are able to exit this situation thanks to bankruptcy."

"I'm seeking that time frame, then. After this brief period of purging the excesses of excess, the globe will once again be dominated, first and foremost, by the United States. Consider the US, the largest producer and net exporter of energy as well as the largest producer and exporter of agricultural goods globally. How did that come about? Using technology."
On a more positive note, Bitcoin is currently trading at $20,082 and has not witnessed any further drops.
Even though both bulls and bears have exerted significant pressure on Bitcoin, its price has remained largely stable.
While traders are upset with the current price movement, it appears like Bitcoin is preparing for a dramatic shift. It will be interesting to watch if BTC will surge or if the other altcoins will eclipse the cryptocurrency monarch.
Was this writing helpful?
No
Yes