Opinion
Bitcoin Price To Hit $1 Million – ARK Invest CEO Cathie Wood Predicts TimeLine
Amidst the high inflation and increasing interest rates, the crypto market is moving ahead with a bullish sentiment. The first cryptocurrency, Bitcoin has gained stability and has been trading above $20,000 for a week now. This has brought some confidence to the crypto community.
At the time of writing, Bitcoin is selling at $20,502 after a rise of 1.61% over the last 24hrs. The immediate resistance is positioned at $20,550 and support is around $20,450.
The technical indicators are posing a positive price action for Bitcoin. Here Moving averages are signaling buy around ten, while oscillators portray neutral at eight.
Meanwhile, ARK Invest, an investment firm's founder and CEO, cathie wood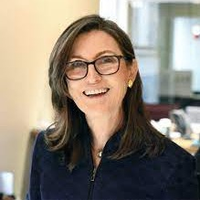 cathie wood founder and ceo at ark invest Cathie Wood was born on November 26, 1955, in Los Angeles, her father served in the British army and the united states air force as a radar system engineer. In 1981 she graduated summa cum laude from the University of Southern California, with a bachelor of science degree in finance and economics. One of her professors was economist Arthur Laffer, who became Wood's mentor. In 1977 she got a job as an assistant economist at Capital group, via her mentor Arthur Laffer. Where she worked for three years. Then she moved to New York City to take a job at Jennison Associates as chief economist, analyst, portfolio manager, and managing director. She worked there for 18 years. In 1998, she along with Lulu C. Wang co-founded Tuelo capital management, a hedge fund based in New York City. She began her career at AllianceBernstein in 2001 as the chief investment officer of global theme strategies, a position she held for 12 years. After her idea for actively managing exchange-traded funds based on disruptive innovation was deemed too risky by alliance Bernstein, she left the company and founded Ark of the covenant. ARK's first 4 ETFs were seeded with capital from Bill Hwang of Archegos Capital. She was chosen for the inaugural Forbes 50 Over 50 list in 2021, which includes entrepreneurs, leaders, scientists, and innovators over the age of 50. EntrepreneurChief Executive OfficerChief Information OfficerEconomist
gives out an extremely bullish stance towards the flagship currency. In an interview with Bloomberg, Cathie Wood is seen claiming that Bitcoin will move beyond $1 million by 2030. If that happens, the firstborn cryptocurrency will spike nearly 4,600% from its current price.
Bitcoin Price At $1 M By 2030
Next, ARK Invest's CEO talks about institutional investors where she asserts that while Bitcoin is down by nearly 70% from its ATH of $69,000, institutional investors are taking this as an opportunity to invest. She also says that institutional investors' interest in the King currency spiked after a 2018 speech by the Boston, Massachusetts-based investment advisory firm Cambridge Associates.
In 2018, Cambridge Associates quoted that though bitcoin org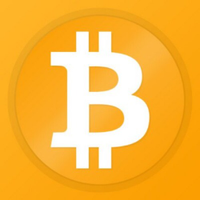 bitcoin org Event OrganiserTechnologyPayment solution
is not liked by the masses as it may sound like a Ponzi scheme, they had said that it is acting like a new asset class and the asset is acting like one now.
If these developments and interest continue to rise, Bitcoin will see new heights soon.
Was this writing helpful?
No
Yes