Opinion
Ben Armstrong Says 'Crypto is Not Dead', Supports With Evidence
The FTX crisis and the lowest levels of Bitcoin trading have led to the widespread belief that the crypto industry is dead. Top YouTuber ben armstrong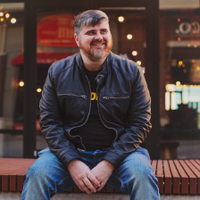 ben armstrong host at bitboy crypto Ben Armstrong is known as BitBoy Crypto on his YouTube channel. He is well-known for his cryptocurrency investment ideas and is also one of the top crypto experts in the world. He's a well-known cryptocurrency YouTuber, social media influencer, entrepreneur, and TikTok creator. In the United States of America, he is extremely popular. His social media profile has 1.5 million YouTube subscribers, 400k Instagram followers, 744.6k Twitter followers, and 100k Facebook followers. He stated on his LinkedIn profile that he attended Toccoa Falls College in 2009. He then finished his bachelor's degree in 2012. He also read the report at Kennesaw University. EntrepreneurInvestorContent Creator / InfluencerYoutube
, better known as Bitboy, said that cryptocurrency is not dead and will not be, regardless of what happens next. In 2022, Bitcoin has dramatically decreased in value from its all-time high of $69,000 reached in November 2021, having lost 76% of its value in a single year.
He uses the failure of Mt. Gox, one of the biggest Bitcoin exchanges at the time, as evidence, claiming that the market rebounded well. The Mt. Gox exchange crashed in February 2014 as a result of a major 840,000 BTC hack. A record-breaking high of about $1,100 had been reached by Bitcoin only a few months prior, and Mt. Gox accounted for the majority of transactions—about 90%—at that time.
Ben Armstrong predicted the FTX crash?
Ben came close to predicting what would occur days in advance, though, so it is important to note that. "If you don't close your FTX account today and get your funds off that exchange ASAP, I'm sorry, but you are the definition of low IQ and deserve what's going to happen to you." And two weeks later, after everything unraveled, FTX CEO Sam Bankman-Fried told his clients he was, quote, "really sorry we ended up here," he had said on Twitter.
Armstrong specifically said that Sam Bankman-Fried is urging lawmakers to pass legislation that would rigorously control the cryptocurrency industry. He also pledged to reveal many additional wrongdoings committed by SBF.
Additionally, Bitboy asserted that FTX was taking advantage of its users in late October when the exchange's API was abused. The blogger had already made disparaging remarks about both the exchange and its leader, Bankman-Fried, before the entire incident.
Was this writing helpful?
No
Yes