News
Will Microstrategy Liquidate its Bitcoin Holdings if BTC Price Drops To $12K?
2022 has been disastrous for the crypto space. Yet again, Bitcoin is witnessing one of the most severe crashes and has marked a record as the fifth asset to witness the worst collapse in the history of finance. Bitcoin, which accounts for 41% of the cryptocurrency market, experienced lows that had not been seen since the pandemic's low two years ago.
When there's a crash of this magnitude, it's safe to anticipate that nearly all crypto holders are suffering losses- especially people who joined the game later on. Not only individuals but even firms have also been hit hard. This includes the biggest Bitcoin-owning company, MicroStrategy Inc. It is said to be sitting on unrealized losses from its acquisitions totaling $1.8 billion.
The software firm with headquarters in Tysons Corner, Virginia, and its affiliates, currently control about 130,000 Bitcoin, valued at about $2.2 billion at the time of writing. Each Bitcoin cost approximately $30,369. The total cost of the Bitcoins purchased was close to $4 billion. The corporation is now $1.8 billion in the hole as a result.
MicroStrategy's Losses
michael saylor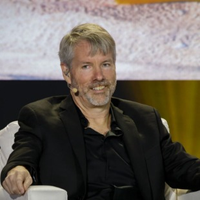 michael saylor president and chief operating officer at coinbase at coinbase Micheal J Saylor is the greatest visionary in the Information Systems industry. An enthusiastic blockchain influencer, and a splendid leader. He believes that prudent institutional investors should only consider trusting a crypto-asset network after it has operated reliably for at least ten years without a hard fork. He is an American entrepreneur and business executive, who co-founded Microstrategy, a company that provides business intelligence, mobile software, and cloud-based services, under his leadership Microstrategy has grown at a tremendous rate and made a mark in the BI industry, and he is chairman and CEO of the same Microstrategy. He is a vocal advocate of bitcoin. He is highly skilled in enterprise software, and also has a rich knowledge of numerous fields including analytics, data warehouse, leadership, SaaS, management, cloud computing, startups, professional services, enterprise architecture, mobile devices, and many more. In 1983, he matriculated at the Massachusetts Institute of Technology (MIT) on an air force ROTC scholarship. And then he joined the Theta delta chi fraternity, through which he met the future co-founder of Microstrategy, Sanju k. Bansal. He graduated from MIT in 1987, with a double major in aeronautics, and science, technology, and society. He is engaged in volunteering at Saylor Academy as a Trustee, which provides free college education to all students worldwide. The way he expertizes himself in bitcoin, people started calling him the bitcoin bull, he is the most optimistic person when it comes to bitcoin. He expects that the entrepreneur will always keep buying Bitcoin every time it dips. The bitcoin community has begun to rise to the fact that his company might own too much bitcoin. Owning too large a portion of bitcoin could be harmful to the cryptocurrency's decentralized culture that Bitcoin has so rigorously built over the years. He is still expected to be a principal BTC champion throughout the year. Instructing businesses about Bitcoin potentially through his powerful podcasts and learning courses. [email protected] EntrepreneurChief Executive OfficerChairmanAuthor
, the executive chairman of the firm, had declared that the business will never sell its Bitcoin. The corporation is sitting on large paper losses as a result of its refusal to sell. Additionally, the business incurred an impairment charge of $917.8 million after reporting losses resulting from the fall in the price of bitcoin earlier this year.
Since bitcoin org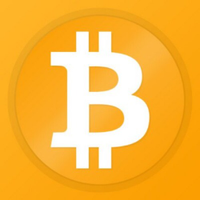 bitcoin org Event OrganiserTechnologyPayment solution
is categorized by MicroStrategy as an intangible asset, any decline in its value must be permanently recorded as a loss. If it decides to sell its Bitcoin, it must notify the Internal Revenue Service of any capital gains.
After MicroStrategy reported $1 billion in losses in August 2022, Saylor resigned as CEO to concentrate on the business's Bitcoin strategy. Since then, the business spent an extra $6 million buying 301 Bitcoins in September 2022. Since then, the average price of Bitcoin has dropped by roughly 15%, meaning that they're undergoing even larger losses at the moment.
Michael Saylor, however, insisted that compared to cash or gold, cryptocurrencies were less risky investments and shall reap massive profits later.
No Margin Call?
Saylor refuted that MicroStrategy had received a margin call on a $205 million loan with Silvergate Capital that was secured by bitcoin in June 2022. A margin call occurs when an investor borrows money to trade that is a multiple of a predetermined amount known as a margin. The investor must contribute more money to maintain the open position when the value of the margin falls below a certain level.
Saylor stated that unless the price of Bitcoin dropped below $3,500, the business had enough Bitcoin to keep the debt collateralized.
Urgent Need For Crypto Regulations
Saylor stated that the current collapse of FTX is both beneficial for Bitcoin and disastrous for the cryptocurrency industry in an interview with CNBC on November 10, 2022. According to him, unlike exchange-traded tokens, Bitcoin is a commodity that can be self-managed.
He insists that the regulators must provide clearer instructions on how to register a digital security, a digital currency, a digital token, and one's digital exchange.
Was this writing helpful?
No
Yes