News
Will Celsius Network Sell Nearly $23 Million Worth of Stablecoin Holdings?
Bankrupt cryptocurrency lender Celsius is getting conscious of its users and future operations. Celsius filed for bankruptcy in July after a long battle resolving issues, leaving the once top crypto lending firm with nearly $3 billion in liabilities. Being at the chapter 11 bankruptcy proceedings, Celsius has requested the court to sell its holdings of stablecoin to fund its operations by earning liquidity, according to new court filings.
Celsius In Extreme Fear
Celsius is getting woes about the uncertainty of its future operations and dominance in the crypto market. The users of the lending platform are not even sure whether they will see their crypto that is locked in the platform.
Celsius was established in 2017 and became one of the first and largest cryptocurrency platforms where users could deposit their owned crypto assets to generate rewards or get loans using their assets as collateral. Celsius has attracted more than 1.7 million registered users and nearly 300K active users, with its 18% interest rate.
Celsius currently has eleven different forms of stablecoin, whose value is nearly $23 million. The stablecoin is owned by Debtor Celsius Network Limited (UK), Debtor Celsius Network LLC (US), and non-Debtor Celsius Network EU UAB (LT).
The court filing stated, "The Debtors, however, continue to own stablecoins that should be monetized to fund their operations in these Chapter 11 cases given their market stability compared to other types of cryptocurrencies."
Restore Celsius' Reputation
The CEO of celsius network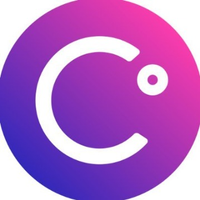 celsius network [email protected] Lending & BorrowingCryptocurrency investment





Followers : 0 View profile , alex mashinsky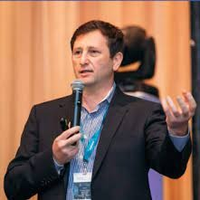 alex mashinsky founder and ceo at celsius network Celsius Network's Founder and Chief Executive Officer is Alex Mashinsky. He is a professional entrepreneur of seven NYC-based startup companies. He founded two of New York City's top 10 venture-based exits in 2000. Before founding Celsius Network, he founded Governing Dynamics, an Israeli-American venture fund investing platform in the most promising growth firms in Israel, where he has been the Managing Partner since 2004. In the past, Alex has served as the founder and chairman of Transit Wireless, a leading 5G neutral host fiber infrastructure organization that offers cellular and Wi-Fi connectivity to large infrastructure projects. Alex has been honored with several awards for innovation, including being nominated twice by E & Y as an entrepreneur of the year in 2002 and 2011, Crain's 2010 Top Entrepreneur, the 2000 Albert Einstein Technology Medal, and the Technology Foresight Award. EntrepreneurChief Executive OfficerBoard Member


Followers : 0 View profile , believes that the selling of stablecoin will help the firm to begin its business in a proper way. If the presiding Judge Martin Glenn, the Chief U.S. bankruptcy judge, approves the filings, then the selling amount of stablecoin would initially be used for paying for the operations in the Celsius network.
In addition, the selling amount would also be used to pay back the Debtors' estate, a part of Celsius' bankruptcy process. Recently, Celsius' bankruptcy judge gave permission to conduct an independent examination of the crypto lending firm.
The failure of the revolutionizing crypto lending firm Celsius became one of the main reasons behind the crypto market crash. Alex Mashinsky held a meeting with Celsius' staff on 8 September to rebuild the firm in a new way. Celsius now wants to offer custodial services to users, and it needs to build trust in the crypto market to regain its position.
Was this writing helpful?
No Yes