News
Why Did Circle's USDC Market Value Lose The $50B Mark?
The crypto market is known for its volatility and market participants tend to trade and invest despite this, although they are continually engulfed with fear. To overcome this volatility issue, stablecoins were created, which aim to mirror traditional currencies with blockchain technology. Stablecoin derives its value from getting pegged against the dollar.
The stablecoins such as Tether (USDT) are struggling to gain their stance after the collapse of Terra where the network's stablecoin TerraUSD or UST lost its peg against the dollar.
Now, Circle's dollar-pegged stablecoin, USD coin (USDC) which is known for having the least volatility, has gained 0.02% as of Oct 9. However, currently, the stablecoin has lost 0.01% in the last 24hrs trading at $1. The currency's immediate support lies at $0.999 while the resistance is positioned above $1. Over the previous three months, USDC's market value has plunged by $10 billion to $46 billion.
USDC Market Value Plunge
Meanwhile, USDC competitors Binance USD (BUSD) and Tether's market value have gained 21% to trade at $21.66 billion and 3% to be positioned at $68.3 billion respectively.
Wes Hansen, director at Arca, a trading and operation firm, believes that investors who are worried about US regulators usually prefer USDT to USDC; hence, this caused the downfall of USDC.
A research analyst at delphi digital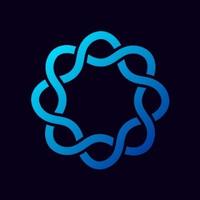 delphi digital [email protected] On-Chain
, Amey Dandawate, is of the opinion that USDC is witnessing a drop in its market value because of Binance's decision to wipe out USDC as a tradeable coin from its platform. Since Sept. 5, when Binance made a decision to convert all investments in USDC, trueUSD (TUSD) and pax dollar (USDP) into Binance USD (BUSD), USDC has been experiencing a fall in its market value.
Was this writing helpful?
No
Yes