News
Vitalik Buterin Sold 3000 ETH During FTX-Alameda Drama! Will It Ignite Another Death Rally For ETH?
The crypto market's tears and tantrums do not seem to stop here as the FTX-Alameda drama continues to bring new twists to the industry. The collapse of the FTT token has already created massive turmoil in the price chart of leading assets and aims to extend its impact to stop any further bull run of the crypto market in the upcoming months. Recently, it has been reported that Ethereum founder vitalik buterin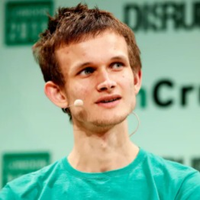 vitalik buterin co-founder at ethereum, Bitcoin Magazine Vitalik Buterin is a professional programmer and writer who is famous as the Co-Founder of Ethereum. Buterin along with Gavin Wood, Charles Hoskinson, Joseph Lubin, and Anthony Di launched Ethereum in 2014. He co-created Ethereum when he understood that he could construct a new, possibly enhanced version by iterating on the Bitcoin blockchain. He has been involved in the Bitcoin community since 2011, writing and co-founding articles for Bitcoin magazine. Vitalik linked Bitcoin to a calculator and a future blockchain to a smartphone and used the same method of improving the system's strength by making it more general purpose to blockchain network space. He was honored with the Thiel Fellowship Award in 2014 for bringing his innovative scientific and technical projects to reality, won the World Technology Network prize, Fortune 40 under 40 lists, and appeared on the Under 30 list of Forbes at the age of 23. EntrepreneurDeveloper/ProgrammerAuthor
dumped nearly $4 million worth of ETH on 12 November, i.e., during the FTX's significant hack.
Vitalik Buterin Liquidates Ethereum in FUD
The ongoing events of FTX and the collapse of its native token, FTT, forced investors to liquidate a massive amount of crypto holdings to avoid any uncertain price fluctuation, which might generate a significant loss. Ethereum previously invalidated its bullish speculations regarding its much-anticipated Merge event, and now it looks to dive further to the bottom level amid the current adverse market sentiments.
According to a whale tracker, MistTrack, Ethereum founder Vitalik Buterin exchanged 3000 ETH (worth $4 million) during FTX's hack, as if he was well aware of the FTX threat. It is to be noted that Vitalik's dump came to the market when FTX was dealing with several issues, including its native token sudden downfall and major hack of its system, worth $600 million, which was drained in StETH Solana, BNB, LINK, AVAX, and MATIC from the crypto exchange.
On the same day, Vitalik expressed his viewpoints on ftx exchange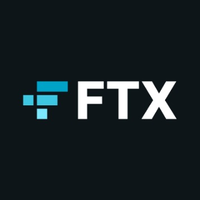 ftx exchange Centralised Exchange
recent collapse as he mentioned, "MtGox 'looked' sketchy and never tried too hard to whitewash itself. Luna too. FTX was the opposite and did full-on compliance virtue signaling (not the same thing as compliance). The second kind of fraud cuts deeper than the first."
This Can Trigger Ethereum To Bleed More!
Despite the recent downturn of Ethereum, the whale ETH holders continue accumulating digital asset in the dip. According to on-chain data provider, glassnode
glassnode [email protected] On-Chain
, ETH holders holding more than 10+ ETH in their wallets have touched a high of 326,899 while the total supply of ethereum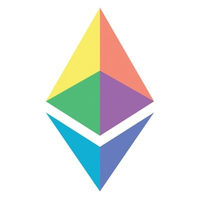 ethereum Blockchain NetworkTechnology
is slowly declining, representing the deflationary nature of ETH.
However, another on-chain analyst firm, CryptoQuant, showed that net ETH deposits to exchanges are making highs compared to the last week, meaning that Ethereum is likely to face increased selling pressure which can plunge its price near $1K. Ethereum's total number of addresses and transactions is also declining, signaling a possibility of a sharp bearish momentum soon.
At the time of writing, Ethereum trades at $1,240 with a slight uptrend of 0.91%. Ethereum recently attempted to break its immediate resistance level of $1,300 but faced a rejection, which threw ETH near the support region of $1,250. However, the RSI-14 indicates a slight bullish recovery as it trades near the 40-level, which can ignite a short-term bullish reversal to its EMA-20 trend line near $1,378.
The MACD line recently crossed its main line and is trading below it, which can push ETH near its Bollinger band's lower limit of $1,050 if ETH fails to hold its price above $1,300. If ETH trades above $1,400, it can soon attempt to break its Bollinger band's upper limit of $1,530 and spark a fresh bull run by the end of 2022.
Was this writing helpful?
No
Yes