News
Twitter vs Elon Musk: Tesla CEO Pleas To Halt Ongoing Trial Against Him
According to a report in the New York Times, elon musk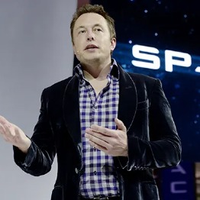 elon musk founder, ceo at tesla, spacex Elon Musk is an enthusiastic cryptocurrency believer, quivering the crypto world through his sparkling tweets. He has a complex relationship with cryptocurrencies. His tweets solely are responsible for the crypto volatility. Musk splendidly purchased $1.5 billion in the king of cryptocurrency. He was born on June 28, 1971, and is based in Pretoria, South Africa. His mother is Maye musk and his father is Errol musk, he is a South African electromechanical engineer, pilot, sailor, consultant, and property developer. He graduated from the University of Pennsylvania, earning a bachelor's degree in Arts and physics, and the Wharton School, earning a bachelor's degree in science, and economics. Musk was honored by Axel Springer Award, an annual award given to remarkable personalities who are extremely innovative, build new markets and change markets, shape culture, and confront their social responsibility. In 1995, Elon Musk and Greg Kouri founded a web software company called ZIP2. The company developed and marketed an Internet city guide for the newspaper publishing industry, with maps, directions, and yellow pages.X.com and PayPal: in 1999, he co-founded X.com which is an online financial service and email payment company. Space X: on 14, March 2002 he founded space x company which provides space transportation services. On July 1, 2003, he founded TESLA. Tesla is an electrical vehicle and clean energy company which designs and manufactures electric cars, battery energy storage from home to grid-scale, solar panels and solar roof tiles, and so on. His other activities involve SolarCity and Tesla Energy, Neuralink, the boring company, Managerial style and treatment of employee Hyperloop, openAI music, and ventures. Etc. he made $165 by selling PayPal to eBay. And was first listed on the Forbes Billionaires List in 2002, with a total net worth of $2 Billion. [email protected] EntrepreneurInvestorChief Executive Officer
has filed paperwork to halt the upcoming trial in the ongoing legal fight with the social media company Twitter. He has also suggested that his high-profile bid to buy the platform can be finalized as early as October 28.
Twitter is suing Musk for breach of contract for failing to fulfill the terms of a purchase deal, and Musk's legal team has filed a new move to postpone the trial. Musk now claims that Twitter must drop the litigation before a purchase can go forward.
Text conversations between Musk, Twitter executives, and other prominent players in the tech industry about the agreement have been made public as trial preparations for the case continue toward their scheduled October 17 start date.
In a new development, Musk has stated that he will see the deal through only if debt financing is included. Since he believes the transaction will proceed, he is now arguing that a trial is unnecessary since he wants to complete the sale at the $54.20 per share price that was first agreed upon by both parties.
Twitter's board members are still debating whether to settle out of court and wait for Musk to provide financing to finish the purchase or accept the alternative financial structure Musk proposed to reach the promised amount.
The Story So Far
Trial prep. Both parties have issued over 100 subpoenas ahead of an October trial, primarily targeting tech VIPs. In September, a court determined that Musk may expand his suit to include a former Twitter security chief's claims that the business misled the public about its security measures
Unexpected. Musk again proposed to buy Twitter for $44 billion on Oct. 4. An agreement at the initial price, a Twitter triumph, might conclude the court battle. The judge postponed the trial to give him Musk more time to secure finances.
Was this writing helpful?
No
Yes