News
Twitter Suffers $270 Million Loss, Is It Because of Elon Musk?
Twitter revealed on Friday that it suffered a $270 million net loss in the second quarter (Q2), partly as a result of uncertainties around Elon Musk's potential takeover of Twitter, which had a negative impact on its advertising business. According to Twitter's Q2 earnings report, its Q2 revenue was $1.18 billion, a 1% year-over-year decline.
Ad income for Twitter came to $1.08 billion, while subscription and other revenue came to $101 million. Average monetizable daily active usage (mDAU) for Q2 increased by 16.6% from Q2 of the previous year to 237.8 million. According to Twitter, the surge was caused by continual product updates and a global discussion about current events.
The price of a share of Twitter is currently $39.52. In the last six months, there has been an increase of almost 12%. Over the past year, it has traded 43 percent less expensively per share. According to the study, compared to its earnings a year earlier, its share price has decreased by 35 cents per share.
It should be mentioned that the number of daily active users on the dominant social media platform has increased to 237.8 million from 229 million in the first quarter. As per the article, Twitter has already withdrawn its goals and outlooks and will no longer offer prognostication.
Is This the Elon Musk Effect?
Due to the existence of bots on the network, Musk canceled the $44 billion Twitter deal. Twitter sued him for the cancellation, and the trial has been scheduled for October in a US court.
elon musk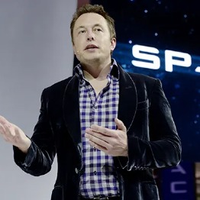 elon musk founder, ceo at tesla, spacex Elon Musk is an enthusiastic cryptocurrency believer, quivering the crypto world through his sparkling tweets. He has a complex relationship with cryptocurrencies. His tweets solely are responsible for the crypto volatility. Musk splendidly purchased $1.5 billion in the king of cryptocurrency. He was born on June 28, 1971, and is based in Pretoria, South Africa. His mother is Maye musk and his father is Errol musk, he is a South African electromechanical engineer, pilot, sailor, consultant, and property developer. He graduated from the University of Pennsylvania, earning a bachelor's degree in Arts and physics, and the Wharton School, earning a bachelor's degree in science, and economics. Musk was honored by Axel Springer Award, an annual award given to remarkable personalities who are extremely innovative, build new markets and change markets, shape culture, and confront their social responsibility. In 1995, Elon Musk and Greg Kouri founded a web software company called ZIP2. The company developed and marketed an Internet city guide for the newspaper publishing industry, with maps, directions, and yellow pages.X.com and PayPal: in 1999, he co-founded X.com which is an online financial service and email payment company. Space X: on 14, March 2002 he founded space x company which provides space transportation services. On July 1, 2003, he founded TESLA. Tesla is an electrical vehicle and clean energy company which designs and manufactures electric cars, battery energy storage from home to grid-scale, solar panels and solar roof tiles, and so on. His other activities involve SolarCity and Tesla Energy, Neuralink, the boring company, Managerial style and treatment of employee Hyperloop, openAI music, and ventures. Etc. he made $165 by selling PayPal to eBay. And was first listed on the Forbes Billionaires List in 2002, with a total net worth of $2 Billion. [email protected] EntrepreneurInvestorChief Executive Officer
claims that the social media platform misled him about the number of bot accounts it has, but the platform responds that he is only attempting to get out of the agreement.
On the other hand, Musk's attorneys had requested start date of February 2023, but the Delaware state court in the east of the US agreed with the platform's need for speed and set an October start date.
Was this writing helpful?
No
Yes