News
Twitter Lawsuit Against Elon Musk to Happen in October!
A Delaware judge ruled on Tuesday that Twitter Inc needed a speedy resolution of the deal's uncertainties and granted the social media giant one in October.
Twitter intended to fasten the trial so that it could take place in September over four days, as it sued elon musk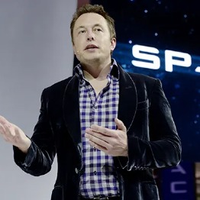 elon musk founder, ceo at tesla, spacex Elon Musk is an enthusiastic cryptocurrency believer, quivering the crypto world through his sparkling tweets. He has a complex relationship with cryptocurrencies. His tweets solely are responsible for the crypto volatility. Musk splendidly purchased $1.5 billion in the king of cryptocurrency. He was born on June 28, 1971, and is based in Pretoria, South Africa. His mother is Maye musk and his father is Errol musk, he is a South African electromechanical engineer, pilot, sailor, consultant, and property developer. He graduated from the University of Pennsylvania, earning a bachelor's degree in Arts and physics, and the Wharton School, earning a bachelor's degree in science, and economics. Musk was honored by Axel Springer Award, an annual award given to remarkable personalities who are extremely innovative, build new markets and change markets, shape culture, and confront their social responsibility. In 1995, Elon Musk and Greg Kouri founded a web software company called ZIP2. The company developed and marketed an Internet city guide for the newspaper publishing industry, with maps, directions, and yellow pages.X.com and PayPal: in 1999, he co-founded X.com which is an online financial service and email payment company. Space X: on 14, March 2002 he founded space x company which provides space transportation services. On July 1, 2003, he founded TESLA. Tesla is an electrical vehicle and clean energy company which designs and manufactures electric cars, battery energy storage from home to grid-scale, solar panels and solar roof tiles, and so on. His other activities involve SolarCity and Tesla Energy, Neuralink, the boring company, Managerial style and treatment of employee Hyperloop, openAI music, and ventures. Etc. he made $165 by selling PayPal to eBay. And was first listed on the Forbes Billionaires List in 2002, with a total net worth of $2 Billion. [email protected] EntrepreneurInvestorChief Executive Officer
to compel him to complete his $44 billion acquisition. However, the CEO of tesla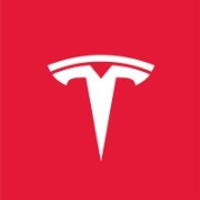 tesla Automobile
and spacex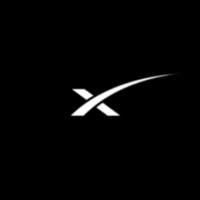 spacex Manufacturing & ProductionAerospace
insisted on delaying the 10-day testing until February, claiming that doing so would be unfair. 
According to today's decision by Judge Kathaleen McCormick, the Twitter v. Musk trial will move up from February to October. The court, however, believes that the trial should last five days, which is a little longer than what Twitter had suggested.
Twitter stated in a filing yesterday that the lawsuit has to be heard as soon as possible since the firm suffers every day that its dispute with Musk goes on. The business added that Musk's suggested timeline, which set the trial for February, was "calculated to complicate and obfuscate."
"Millions of Twitter shares trade daily under a cloud of Musk-created doubt," Twitter wrote. "No public company of this size has ever had to bear these uncertainties."
In order to investigate Twitter's estimations that less than 5% of monetizable daily active users (mDAUs) are bots, Musk's attorneys stated at the hearing that they need more time. Twitter offered a "firehose" of data that they claim they need to study further.
According to reports, Musk's team has conducted millions of searches on this information to better comprehend the platform's computations, which have routinely been included in SEC filings since the business went public in 2013.
Although Musk's team continues to insist that Twitter is lying about the number of bots using the service, Twitter thinks the macroeconomic downturn is the underlying problem.
Was this writing helpful?
No
Yes