News
Twitter- Elon Musk Feud Accelerates, Musk Files Counterclaim!
The conflict between tesla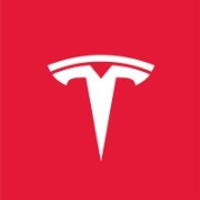 tesla Automobile
CEO and billionaire, elon musk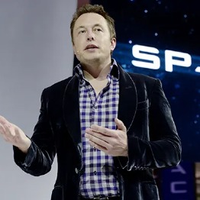 elon musk founder, ceo at tesla, spacex Elon Musk is an enthusiastic cryptocurrency believer, quivering the crypto world through his sparkling tweets. He has a complex relationship with cryptocurrencies. His tweets solely are responsible for the crypto volatility. Musk splendidly purchased $1.5 billion in the king of cryptocurrency. He was born on June 28, 1971, and is based in Pretoria, South Africa. His mother is Maye musk and his father is Errol musk, he is a South African electromechanical engineer, pilot, sailor, consultant, and property developer. He graduated from the University of Pennsylvania, earning a bachelor's degree in Arts and physics, and the Wharton School, earning a bachelor's degree in science, and economics. Musk was honored by Axel Springer Award, an annual award given to remarkable personalities who are extremely innovative, build new markets and change markets, shape culture, and confront their social responsibility. In 1995, Elon Musk and Greg Kouri founded a web software company called ZIP2. The company developed and marketed an Internet city guide for the newspaper publishing industry, with maps, directions, and yellow pages.X.com and PayPal: in 1999, he co-founded X.com which is an online financial service and email payment company. Space X: on 14, March 2002 he founded space x company which provides space transportation services. On July 1, 2003, he founded TESLA. Tesla is an electrical vehicle and clean energy company which designs and manufactures electric cars, battery energy storage from home to grid-scale, solar panels and solar roof tiles, and so on. His other activities involve SolarCity and Tesla Energy, Neuralink, the boring company, Managerial style and treatment of employee Hyperloop, openAI music, and ventures. Etc. he made $165 by selling PayPal to eBay. And was first listed on the Forbes Billionaires List in 2002, with a total net worth of $2 Billion. [email protected] EntrepreneurInvestorChief Executive Officer
, and the founders of Twitter has escalated as Musk filed a counterclaim while taking it to the courtroom. 
Earlier this year, Musk had announced on Twitter that he would buy the social media platform for $44 billion, but on July 8 he withdrew his offer. This withdrawal led the Twitter board of directors to sue him for not going through the deal.
According to CNBC. the counterclaim filed by Elon Musk is kept a secret for now, as requested by him. However, the 164-page document might become public in a redacted form.
Musk had alleged inconsistencies in the acquisition agreement and systematic disagreement with the board of directors of Twitter as a reason not to go through with the deal.
In a letter sent to the U.S. Securities and Exchange Commission (SEC), it stated that Twitter has still not provided much of the information specifically requested by Mr. Musk in Sections 1.01-1.03 of the May 19 diligence request list that is necessary for him to make an assessment of the prevalence of false or spam accounts on its website.
As recently as the June 29 Letter, Mr. Musk reiterated this long-standing request for information related to Twitter's sampling process for detecting fake accounts. The June 29 Letter identified specific data necessary to enable Mr. Musk to independently verify Twitter's representations regarding the number of mDAU on its platform.
"A subsequent request along these lines should not have been necessary, as this information should have been provided in response to Mr. Musk's original diligence request. Yet, to date, Twitter has not provided any of this information."
After the announcement of withdrawal and the claims presented by Musk, the board of directors finally responded. They claimed that the accusations made by Musk about Twitter not providing real information about the platform are false. Hence, there is no reason for him to withdraw from his purchase.
According to Twitter, "It's not a big surprise to anyone that Musk is trying to abandon the deal. However, the problem is that this whole saga was quite disruptive in recent months, which could affect Twitter's performance not only in the second quarter but also in the third."
According to The Guardian, Musk has also been sued by Luigi Crispo, he owns 5,500 shares of Twitter. Crispo requested the court to order Musk to close the deal and accused him of breaching his fiduciary duty to the shareholders of the company. He also asked him to grant resources to repair damages for the losses caused.
Chancellor Kathleen McCormick of the Delaware Court had ordered a five-day trial between the two parties and it will begin on October 17. The aim of the trial is to determine whether Musk can withdraw from the deal or not. There have been no comments from the two parties about the trial, yet.
Was this writing helpful?
No
Yes