News
This is Why Genesis-Collapse May Have 10 times Lager Impact Than That of FTX!
Genesis is temporarily suspending redemptions and new loan organizations in the wake of FTX's collapse

The upcoming impact is assumed to be on the larger side as Genesis is the most traded platform linked to many exchanges and even whales
Genesis Trading, the first BTC OTC (Over The Counter) platform, grew like a monster during the 2021 bull run and achieved huge milestones. Meanwhile, exactly a year later, the fractals are completely different, as the platform has recorded more than an 80% drop in its lending services.
Furthermore, the FTX exposure is expected to have a significant impact on every segment of the crypto space, including traders, exchanges, and even whales.
Why Genesis Collapse is Diverse Than FTX
In a recent update, the platform suspended withdrawals and stopped issuing new loans. If this can be considered as the downfall of the platform, then it is believed to be more impactful than FTX. FTX had impacted the liquid funds and consumers but Genesis could impact every company in the crypto space.
But how?
Firstly, what is Genesis? It is the first OTC Bitcoin desk that started in 2013, and now it is the largest lending desk. It is a part of the Digital Coin Group (DCG), barry silbert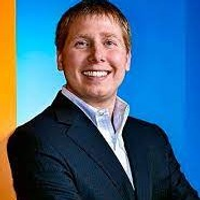 barry silbert founder at grayscale Barry Silbert founded Grayscale Company and was an early investor in the cryptocurrency industry. Previously, he served as an investment banker at Houlihan Lokey and was the CEO of Restricted Stock Partners. Eventually, he went on to discover two of the most broadly known enterprises in the cryptocurrency space, Grayscale Investments and Digital Currency Group. A pioneer in bitcoin investing, he founded DCG in 2015, which is now serving as one of the most productive investors, backing many companies across the globe. Before DCG, Barry was the CEO and founder of Secondmarket, a venture-backed technology firm. He has received several awards like Entrepreneur of the Year by both Crain's and Ernst & Young and was selected for Fortune's prestigious 40 under 40 lists. EntrepreneurInvestorChief Executive Officer
holding company that owns Foundry, Genesis, grayscale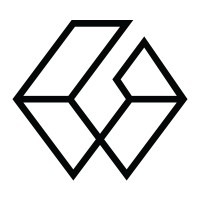 grayscale Lending & Borrowing
, & luno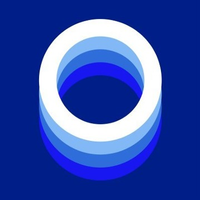 luno Centralised Exchange
. 
After the 3AC crisis, Genesis recovered most of the funds lent but having the largest exposure to Babale Finance, blew up all. The platform recorded a huge drop in their numbers, the funds in loan organizations dropped from $50B to $8.4B. Alongside, active loans dropped from $12.5B to $2.8B, the spot volume traded plunged from $30.8B to $18.7B and total derivatives traded tanked down from $20.7B to $9.6B as of Q3 2022.
Why Crypto Space Will Be Badly Affected?
Dozens of companies like Gemini use Genesis to help their customers to earn yields. The user who lends his crypto on Gemini is further lent on Genesis. Genesis lends your crypto to a fund borrowing X+2% of which 1% is given to Gemini and the user gets X%. Only if Genesis gets back the crypto, it can repay Gemini and further the platform may send it back to you.
Beyond this, nearly every whale that plays in crypto gives funds to Genesis, instead of earning yield on BlockFi or Gemini. Now those institutions, family offices, and whales can't get their crypto back and hence platforms like Gemini have suspended redemptions.
What Can You Expect In the Coming Days?
It is believed that DGC has some funds as a backup, and if they don't, they may run around to raise funds. However, considering the current market conditions, it is extremely difficult to predict whether Genesis will be saved from being insolvent. Hence, it is very important at this time to play it safe and use a cold wallet or any DEX.
Was this writing helpful?
No
Yes