News
This Cryptocurrency Critic Identifies a Drop in Tether's Market Cap! What This Mean For Crypto Market
As worries about contagion risks persist, the cryptocurrency market has been under a lot of pressure recently. This happened after FTX, the second-largest cryptocurrency exchange in the world after Binance, collapsed. The failure of a $32 billion cryptocurrency exchange has brought stablecoins to public attention.
Bitcoin and cryptocurrency critic Peter Schiff took to Twitter and shared some information that he believes is concerning for Tether, the third-largest cryptocurrency and the largest stablecoin. Schiff shared a CoinMarketCap chart of Tether's market capitalization, which showed a decline.
He uses the fact that Tether has never experienced a market cap decline as support for his claim.
Even as the outflows increased, the price of Tether drew close to its $1 parity level. On Friday, as cryptocurrencies stabilized, USDT was trading at $0.99.
In order to explain concerns and uncertainties among market participants, Tether's CTO paolo ardoino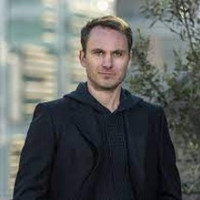 paolo ardoino chief technology officer at bitfinex Paolo Ardoino has been interested in computers since he was a child. He began coding at the age of eight and later participated in the computer science programme at the University of Genoa, where he graduated in 2008. Ardoino became intimately concerned with cryptography and discovered distributed systems while undertaking research for a military project. He was motivated by the idea that people could manage their own wealth without banks or other intermediaries, and that the millions of unbanked and underbanked people throughout the world could have access to financial services, after reading the Bitcoin white paper in 2012. Ardoino began his career as a senior software developer at Bitfinex in 2014, and after two years, he was elevated to chief technology officer. He is also the commander. Tether's market valuation, which is tethered to the US dollar, remained one of the hottest issues in 2020, rising fivefold from $4 billion to more than $20 billion in a single year. Tether's average daily transfer value topped that of Bitcoin and PayPal over the summer. Tether Gold, a gold-backed stablecoin, was also launched under Ardoino's technical direction. While the company has been chastised for its reserve policy and refusal to burn its Ethereum-based tokens, Ardoino has openly defended its decisions. Meanwhile, Bitfinex had a banner year in 2020, launching a staking service, institution-grade custody services, an open-source peer-to-peer streaming protocol, and a market surveillance tool, all under the technological supervision of Ardoino. In addition, the exchange earned headlines for conducting one of the largest Bitcoin transactions ever. EntrepreneurDeveloper/ProgrammerFinanceChief Technology Officer
wrote a thread explaining the connection between FTX and its USDT coin during the FTX crash.
He clarified that while Alameda has issued and redeemed a significant amount of USDT in the past, they do not have any credit exposure that has grown with the troubled cryptocurrency trading company.
The Terra, Celsius, Three Arrows, and most recently, the FTX collapses all contributed to the bear market that has gripped the crypto sector during 2022.
Was this writing helpful?
No
Yes