News
The Crypto Space May Soon Relinquish the Bears to Set Up a Bull Run Very Soon
Crypto space has been in deep waters for quite a long time and hence the asset has shed most of its gains over the past 6 to 8 months
The Crypto space witnessed a minor relief in the past couple of days as the Bitcoin prices had reached levels beyond $24,000 for the first time since the massive sell-off. The market turned greener attracting the traders. But as Coinpedia predicted earlier, it turned out to be a bullish trap laid down to keep the bulls stuck at the higher price.
Therefore, the markets began to collapse again as the BTC price is also approaching crucial support again. The asset is expected to head towards the lower crucial levels again in the coming couple of hours that may encounter a massive drop ahead. However, the crypto space in the long term appears to be pretty bullish as predicted by the CEO of financial advisory firm, devere group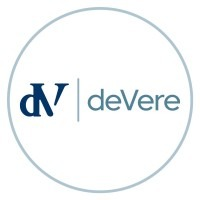 devere group Financial Service ProviderConsultation ServicesAdvisory





Followers : 0 View profile .
Nigel Green, the CEO of the firm believes the prices of the assets may rally soon as he states,
" It's been a tricky time in the recent months for the cryptocurrency market which, like all risk assets including stocks, have been hit by a wave of gloomy investors sentiment based on global economic slowdown fears, inflation, and geopolitical factors, amongst other issues",
The CEO further believes Bitcoin is all set to attract more buyers in the coming days as the confidence is about to rebound within the markets.
"People are starting to realize that, clearly, headwinds remain for economies around the world, but that some quality assets, like Bitcoin, are currently cheap," he says
However, the CEO believes the Bitcoin volatility may reduce notably in the coming days and the crypto space may witness the real value of the asset. Moreover, even if the BTC price has dropped by more than 80% from its hype, Bitcoin still remains the highest performing asset of the decade.
" We expect a less high-octane, more steady, continued upwards trajectory for Bitcoin over the next few months", he added
Was this writing helpful?
No Yes