News
Tether Strives To Regain Community Trust, Slashes Commercial Paper Holdings
In an effort to increase transparency, Tether has recruited a new accounting company to undertake routine audits and attestation reports to guarantee that its stablecoin is appropriately backed by US dollars. As of September 30, 2022, Tether, the company that issues stablecoins, had less than $50 million's worth of commercial paper units in its portfolio.
Unsecured, short-term debt instruments known as "commercial paper" are issued by corporations. It is frequently employed to finance short-term commitments like payroll, accounts payable, and inventories. While treasury bills are touted as more reliable than commercial papers, they offer "zero default risk" because investors are assured of recouping the purchase price.
tether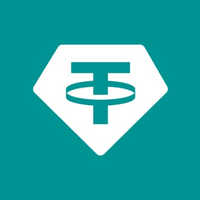 tether Stable Coin
chief technology officer paolo ardoino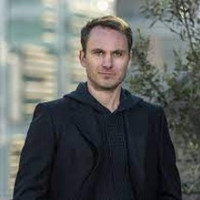 paolo ardoino chief technology officer at bitfinex Paolo Ardoino has been interested in computers since he was a child. He began coding at the age of eight and later participated in the computer science programme at the University of Genoa, where he graduated in 2008. Ardoino became intimately concerned with cryptography and discovered distributed systems while undertaking research for a military project. He was motivated by the idea that people could manage their own wealth without banks or other intermediaries, and that the millions of unbanked and underbanked people throughout the world could have access to financial services, after reading the Bitcoin white paper in 2012. Ardoino began his career as a senior software developer at Bitfinex in 2014, and after two years, he was elevated to chief technology officer. He is also the commander. Tether's market valuation, which is tethered to the US dollar, remained one of the hottest issues in 2020, rising fivefold from $4 billion to more than $20 billion in a single year. Tether's average daily transfer value topped that of Bitcoin and PayPal over the summer. Tether Gold, a gold-backed stablecoin, was also launched under Ardoino's technical direction. While the company has been chastised for its reserve policy and refusal to burn its Ethereum-based tokens, Ardoino has openly defended its decisions. Meanwhile, Bitfinex had a banner year in 2020, launching a staking service, institution-grade custody services, an open-source peer-to-peer streaming protocol, and a market surveillance tool, all under the technological supervision of Ardoino. In addition, the exchange earned headlines for conducting one of the largest Bitcoin transactions ever. EntrepreneurDeveloper/ProgrammerFinanceChief Technology Officer
made the statement in a tweet on October 3 and added that the percentage of US Treasury bills in Tether's overall portfolio grew to 58.1%, up 25.1% from the 43.5% it held as of June 30.
To increase the stability of its ecosystem and the USDT stablecoin, Tether stated in June that it planned to roll USDT's commercial paper backing into short-maturity U.S. Treasury bills, eventually reducing it to "zero."
To increase transparency and frequently provide audit and attestation reports, it recruited BDO Italia, a European accounting firm, as a new auditor to independently assess its stablecoin reserves in July.
The United States District Court in New York ordered Tether to prove that the USDT stablecoin was backed 1:1 by US dollars on September 19.
Tether is well along the way to selling off all of its holdings of commercial paper by the end of 2022, having reduced its reserves from 20 billion units in Q1 2022 to 8.4 billion units in Q2 2022.
As of the writing of this article, USDT is trading at $1, with a market value of $70,163,891,644, and a 24-hour trading volume of $41,421,937,703. There is a market supply of 67.95 billion USDT. All the indicators are displaying a bullish momentum at the moment.
Was this writing helpful?
No
Yes