News
Tesla Dumps Bitcoin – Will The Company Continue To Hodl Dogecoin Or Liquidate In Near Term?
The market value of cryptocurrencies is still greater than $1 trillion, despite the fact that electric vehicle (EV) manufacturer tesla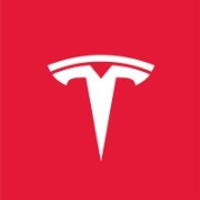 tesla Automobile





Followers : 0 View profile disclosed that it sold $936 million worth of Bitcoin (BTC), or 75% of its holdings, during the second quarter. Despite this, the market valuation of all cryptocurrencies worldwide is still $1.03 trillion, down 2.52 percent from the previous day, with the Tesla announcement appearing to have an influence on the market.
The price of Bitcoin dropped by approximately 2 percent after the earnings report was released, and as of July 21, the leading digital asset is presently trading below $23,000. However, following Musk's comments on the results call, the price of Bitcoin quickly climbed back to its previous levels.
Is this Tesla's Verdict on Bitcoin?
Regarding the company's earnings report, elon musk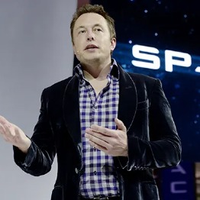 elon musk founder, ceo at tesla, spacex Elon Musk was an enthusiastic cryptocurrency believer, quivering the crypto world through his sparkling tweets. He has a complex relationship with cryptocurrencies. His tweets solely are responsible for the crypto volatility. Musk splendidly purchased $1.5 billion in the king of cryptocurrency. He was born on June 28, 1971, and is based in Pretoria, South Africa. His mother is Maye musk and his father is Errol musk, he is a South African electromechanical engineer, pilot, sailor, consultant, and property developer. He graduated from the University of Pennsylvania, earning a bachelor's degree in Arts and physics, and the Wharton School, earning a bachelor's degree in science, and economics. Musk was honored by Axel Springer Award, an annual award given to remarkable personalities who are extremely innovative, build new markets and change markets, shape culture, and confront their social responsibility. In 1995, Elon Musk and Greg Kouri founded a web software company called ZIP2. The company developed and marketed an Internet city guide for the newspaper publishing industry, with maps, directions, and yellow pages.X.com and PayPal: in 1999, he co-founded X.com which is an online financial service and email payment company. Space X: on 14, March 2002 he founded space x company which provides space transportation services. On July 1, 2003, he founded TESLA. Tesla is an electrical vehicle and clean energy company which designs and manufactures electric cars, battery energy storage from home to grid-scale, solar panels and solar roof tiles, and so on. His other activities involve SolarCity and Tesla Energy, Neuralink, the boring company, Managerial style and treatment of employee Hyperloop, openAI music, and ventures. Etc. he made $165 by selling PayPal to eBay. And was first listed on the Forbes Billionaires List in 2002, with a total net worth of $2 Billion. [email protected] EntrepreneurInvestorChief Executive Officer


Followers : 0 View profile stated on July 20 that Tesla sold the majority of its Bitcoin to maximize its cash position.
"We are certainly open to increasing our Bitcoin holdings in future, so this should not be taken as some verdict on Bitcoin. It's just that we were concerned about overall liquidity for the company, given the Covid shutdowns in China. And we have not sold any of our Dogecoin."
Tesla held a total of $218 million in Bitcoin at the end of the second quarter, which is a sharp decline from the $1.26 billion it had in Bitcoin over the three quarters prior. At the beginning of the quarter, Tesla had about 42,000 Bitcoin; if 75% of them were sold for $936 million, the average selling price for each Bitcoin would be around $29,000.
By selling earlier in the quarter, Tesla avoided a substantial impairment charge on its holdings because the price of bitcoin at the end of the second quarter was close to $18,700. Notably, Tesla continues to own over 10,000 Bitcoin.
Tesla was rumored to have purchased $1.5 billion worth of bitcoin in February 2021, which directly led to a rise in the price of bitcoin. The company increased its profit by $272 million after selling 10% of its Bitcoin assets later in the first quarter. The most recent statement revealed that it has not bought or sold Bitcoins.
Was this writing helpful?
No Yes