News
Terra Founder Do Kwon To Reveal Why He Choose To Stay Away From S.Korea, Here Is When
As the crypto market correction continues, the majority of cryptocurrencies face the heat. The same is with Terra Classic (LUNC) which has given up more than 6% in the last 24hrs.
Currently, Terra Classic (LUNC) is selling at $0.000271 after a fall of 6.67% in the span of 24hrs. Also in the last seven days LUNC has declined by 7.94%. The currency's market value stands at $1,675,050,650 while the 24hrs trading volume is at $355,840,998.
The terra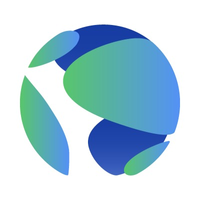 terra Blockchain Network
network's old chain, Terra (LUNA) and the new chain, Terra Classic (LUNC) react majorly due to the news updates that revolve around its founder, do kwon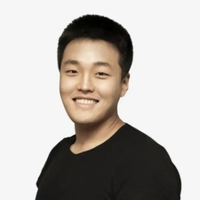 do kwon co-founder and ceo at terraform labs Do Kwon is a cryptocurrency developer who is the Co-Founder and Chief Executive Officer of Terraform Labs. With terraform labs, he also founded the telecommunication company Anyfi and served as its CEO, a peer-to-peer communication solution using mesh network technology. And eventually, in 2018, he founded Terraform Labs along with his friend Daniel Shine, intending to develop a decentralized price-stable cryptocurrency such as LUNA. He successfully led the Terra Blockchain by constantly developing new blockchain technologies, products, protocols, and platforms, including anchor, prism, and mirror. Through Terraform Labs, Do Kwon developed the Terra proof-of-stake, a public blockchain built on the Cosmos SDK. He is also the founder of another failed stablecoin project, Basis Cash, an Ethereum-based token created by Nader Al-Naji. EntrepreneurDeveloper/ProgrammerChief Executive Officer
.
Now, a well-known journalist, laura shin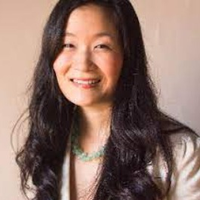 laura shin host at Unchained Podcast Shin is a senior editor for Forbes who has delved extensively into tech domains such as blockchain and crypto. Additionally, she also hosts one of the most popular crypto-related podcasts in the world called 'Unchained'. She is best known for covering the cryptocurrency and blockchain space. She started out reporting as a part-time editor for Newsweek before accepting the job of collaborator maker. She later outsourced, composing articles for significant distributions including The New York Times, the Wall Street Journal, and Fortune from there, the sky is the limit. In 2013, Shin joined Forbes where she covered cryptocurrency and blockchain-related stories for the power source, later becoming a senior supervisor. In 2018, she was the principal standard writer to turn toward covering the crypto space full time, sending off and facilitating the digital recordings Unchained and Unconfirmed. She was named "Most Insightful Journalist" at the 2016 Blockchain Awards. As the crypto and blockchain space keeps on drawing in additional standard premium and interest in 2021, so too will develop the requirement for its devotees to approach quality media inclusion and investigation. This puts Shin, who is as of now settled and has associations with many top industry members, in a magnificent situation to additional concrete her status as one of crypto's top media characters. As well as proceeding with her podcasting and facilitating talks, Shin intends to deliver a book in 2021 that will cover the historical backdrop of cryptographic money and its foundation as a perceived resource class. What's more, with that very foundation working out before us more than ever, Cointelegraph expects that Shin's book will get wide acknowledgment and gathering. EntrepreneurAuthorHost
took to Twitter to confirm her interview with Do Kwon where she said it is scheduled for Friday morning, October 14th. The journalist has also requested he followers to give out questions that they would wish to ask Terra Founder
Terra Founder, Do Kwon To Return To S.Korea ?
Earlier this month, Do Kwon had agreed to reveal why he chose to stay away from returning to South Korea via Twitter in reply to Laura Shin's Tweet who is also a host of Unchained Podcast. In a Twitter thread, it was seen that Laura Shin asked Do Kwon the reason for him not to return to the country even after multiple charges against him. The Terra founder then confirmed to answer her question on the Podcast.
On the other hand, Zack Guzman, host at Coinage and the co-founder of Trustless media, had revealed on Shin's podcast that Kwon has claimed to return to South Korea if the charges that are slammed against him will be wiped out. Guzman happens to be the last person who had interviewed Do Kown.
The South Korean officials believe that Do Kwon is on the run after he fled away from his last hideout, Singapore after an arrest warrant was issued against him. This led to the issuance of a Red Notice by Interpol to support his arrest warrant world wide.
Was this writing helpful?
No
Yes