News
Will Do Kwon Burn His LUNC Holdings To Support Terra Classic Burn ?
Terraform Labs founder Do Kwon has been facing legal challenges since the time Terra's original chain LUNA collapsed along with its stablecoin, USTD losing its peg against dollar in May 2022.
Recently the Interpol has issued a Red Notice, an arrest warrant that is applicable worldwide against do kwon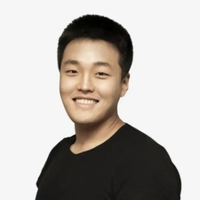 do kwon co-founder and ceo at terraform labs Do Kwon is a cryptocurrency developer who is the Co-Founder and Chief Executive Officer of Terraform Labs. With terraform labs, he also founded the telecommunication company Anyfi and served as its CEO, a peer-to-peer communication solution using mesh network technology. And eventually, in 2018, he founded Terraform Labs along with his friend Daniel Shine, intending to develop a decentralized price-stable cryptocurrency such as LUNA. He successfully led the Terra Blockchain by constantly developing new blockchain technologies, products, protocols, and platforms, including anchor, prism, and mirror. Through Terraform Labs, Do Kwon developed the Terra proof-of-stake, a public blockchain built on the Cosmos SDK. He is also the founder of another failed stablecoin project, Basis Cash, an Ethereum-based token created by Nader Al-Naji. EntrepreneurDeveloper/ProgrammerChief Executive Officer
. In reply to the Red Notice, Do Kwon shared a screenshot from the agency's website and claimed that the list doesn't contain his name. 
Also, the Terra founder has denied using Kucoin and OkEX platforms and also said that no funds have been frozen. There are allegations that the authorities have frozen $39.6M for which he has denied any such action.
Meanwhile, after the collapse of LUNA, the terra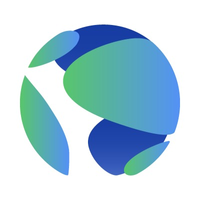 terra Blockchain Network
 community is trying their best to regain the lost trust and one such is the burn proposal. Through this proposal they can reduce LUNA's circulating supply and make the token scarce.
Do Kwon Lacks LUNC Holdings
Hence, one of LUNC proponent requested Do Kwon to support the network by burning his LUNC tokens. The proponent requested Do Kwon via Twitter post asking him to support the move.
Do Kwon replied to the request saying his LUNC was just a worth of any candy bar now, which means the founder doesn't own enough LUNC to burn. Hence, it's clear that the community will not see any support from Do Kwon.
However, even though the network fails to gain support from its founder the community's struggle to regain the network's position in the market will still be continued.
Binance, one of the largest crypto exchanges, has recently disclosed that a total of 5.5 billion LUNC tokens worth $1.8M have been burnt in one transaction.
Was this writing helpful?
No
Yes