News
South Korean Officials Crack Down Harder on Do Kwon, Ask Him To Return His Passport
On September 14, South Korean prosecutors issued an arrest warrant for do kwon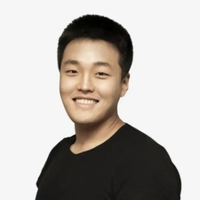 do kwon co-founder and ceo at terraform labs Do Kwon is a cryptocurrency developer who is the Co-Founder and Chief Executive Officer of Terraform Labs. With terraform labs, he also founded the telecommunication company Anyfi and served as its CEO, a peer-to-peer communication solution using mesh network technology. And eventually, in 2018, he founded Terraform Labs along with his friend Daniel Shine, intending to develop a decentralized price-stable cryptocurrency such as LUNA. He successfully led the Terra Blockchain by constantly developing new blockchain technologies, products, protocols, and platforms, including anchor, prism, and mirror. Through Terraform Labs, Do Kwon developed the Terra proof-of-stake, a public blockchain built on the Cosmos SDK. He is also the founder of another failed stablecoin project, Basis Cash, an Ethereum-based token created by Nader Al-Naji. EntrepreneurDeveloper/ProgrammerChief Executive Officer
for violating the country's capital markets laws. About a week back, the authorities disclosed that they had asked two cryptocurrency exchanges to freeze more than $60 million worth of Bitcoin associated with Do Kwon.
Now, in the most recent development, Do Kwon may lose his South Korean passport as authorities look to intensify the pressure on the absconding co-founder. Notably, the authorities have persuaded Do Kwon to return home and face the charges against him related to the $60 billion crash of the Terra ecosystem.
Even Interpol has been trying to track Do Kwon, but his whereabouts are still unknown.
The South Korean authorities have asked for his passport back, or else it shall be revoked in approximately two weeks.
Terra's collapse was a setback for the investors, leading to significant wealth depletion. It has caused several cryptocurrency firms and exchanges to go bankrupt as well. Because of this, Do Kwon, along with five other people, has been accused of violating South Korea's capital markets law, along with five other people.
Do Kwon Denies Speculations Against Him
Recently, some reports suggested that the South Korean prosecutors froze $39.6 million worth of Do Kwon's crypto asset holdings. In other news, the Luna Foundation Guard had apparently transferred 3,313 Bitcoin to crypto exchanges KuCoin and OKX. Following this, the Terra founder denied the charges, calling them "baseless."
In his recent tweets, Kwon stated: "I don't get the motivation behind spreading this falsehood – muscle flexing? But to what end? Once again, I don't even use Kucoin and OkEx, have no time to trade, no funds have been frozen. I don't know whose funds they've frozen, but good for them, hope they use it for good."
He also spoke against the South Korean authorities, saying: "It's no surprise that crypto is most popular in countries that weaponize state institutions against their own people for political gain. Reap what you sow – revolutions start from within."
It is important to note that Do Kwon had stated earlier that he would cooperate with the authorities in the case of an investigation regarding the terra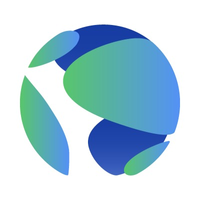 terra Blockchain Network
 Collapse. However, if the officials and authorities are to be believed, he is not cooperating in the least and has still not made his location known.
Terraform Labs Backs Do Kwon
The company behind the development of the Terra blockchain – Terraform Labs, said South Korea's case against the co-founder Do Kwon has become political in nature.
The Terra spokesman alleged the prosecutors of expanding the definition of security given the intense public pressure from the collapse of Terra and its connected algorithmic stablecoin TerraUSD (UST), now known as TerraUSD Classic (USTC). The argument by Terraform Labs took birth from the unclear regulatory status of cryptocurrencies and the companies that create and eventually issue them.
In response to the arrest warrant against Kwon, Terraform Labs laid out a defense arguing Terra isn't legally security, which indicated that capital markets laws don't cover it.
Was this writing helpful?
No
Yes